De-stress
Charlotte Hawkins: Survive The Seasonal Slump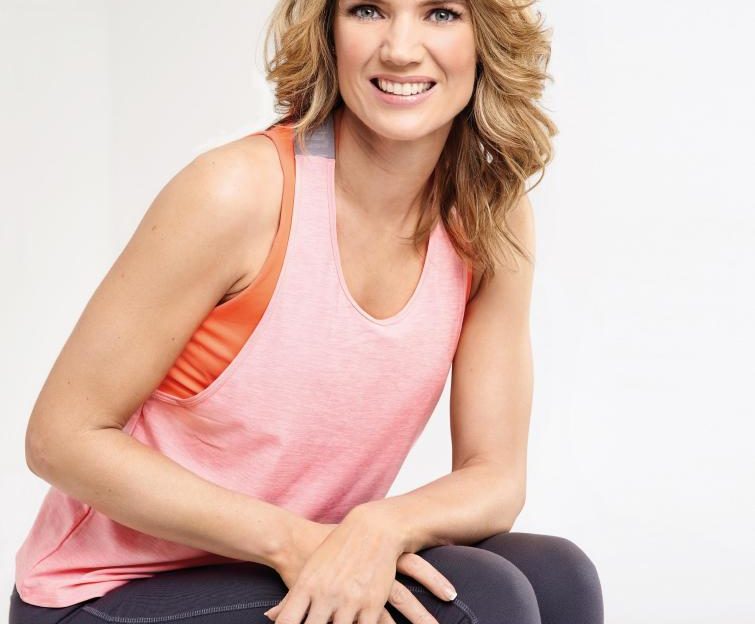 Happy New Year! I hope you had a fabulous time over the festive period. You may still be feeling the effects now the parties are over; the food and drink has been digested, and perhaps left a few extra pounds behind. It's common to face a bit of a post-festive slump at this time of year but use this time to kickstart your life and inject a bit of energy into it.
The most common question I get asked is "What is it like getting up at 3am every day?" I've been doing breakfast television for 11 years, having been at Sky News for seven years before moving on to Good Morning Britain (GMB). The hardest thing when you're tired is keeping the energy levels up. It seems impossible to do anything as all of your motivation goes. But if Strictly Come Dancing taught me one thing it's that you're capable of more than you think. I never would have believed I could pack that much into the day – GMB in the morning, eight hours of dance training, then coming home to play with my three-year-old, Ella-Rose, before bedtime. Yet I was on such a high, with a boost of endorphins that kept me going.
So however busy you are at work, or however tired you're feeling if the little ones have meant you haven't got much sleep, pack in a burst of activity to keep your energy levels up. Here are my top tips for staying in top form this winter.
1. Get yourself out of a rut
If there are things about your life that you're not happy with, now is the time to seize the moment. For me, the one thing that keeps me on my toes and keeps life interesting is the fact that no two days are the same. Shaking things up a bit, changing your routine, trying something new, setting yourself a challenge – all if these things will make you feel more energised.
2. Do hit snooze
Check how much sleep you're actually getting. It was only when I got a sleep tracker that I realised, even when I thought I was getting an early night, I was either on my phone or watching TV in bed and not actually getting to sleep as early as I thought.
3. Drink water and have a snack.
If you've been eating lots of stodgy, unhealthy foods over Christmas and New Year you'll be feeling sluggish. Give your system a boost with green smoothies, nuts, seeds, oily fish and avocado. I have either a fizzy vitamin tablet or I carry a B12 oral spray for a quick boost, which works for me.
4. Try meditating
Take a look at the amount of stress in your life and see if you need to do something about it. Meditation is a great way of clearing the mind, powering down your body temporarily so it's ready to leap back into action. If I can't have a nap in the daytime, meditation reinvigorates me and helps recharge my batteries. I use an app, so it only takes 10 minutes but makes a world of difference. No matter how frazzled my brain is, this helps revive me. Yoga on a regular basis also helps keeps me on track as it's a great way of balancing not only the body but also the mind.
5. Give yourself a boost
Dance around the room to something that will get your blood pumping – it might be Dancing Queen, Living on a Prayer or the soundtrack to The Trolls (which always does it for me). It will help energise you if you've not got time for the gym. If you're at work, do some star jumps (in the loos if you're worried about strange looks). And when you do go to the gym, mix things up. Consider trying boxing – it's a great way to perk you up, plus a good stress reliever.