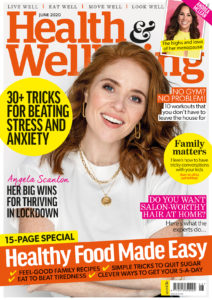 EAT WELL – Enjoy delicious recipes and nutrition advice
LOOK WELL – From anti-ageing skincare tips to the latest fashion and beauty news
LIVE WELL – Relationship and family advice and easy life hacks
MOVE WELL – Exercise plans and fitness advice
FEEL WELL – Trusted medical advice from GPs and health experts
FREE delivery straight to your door every month
About Health & Wellbeing Magazine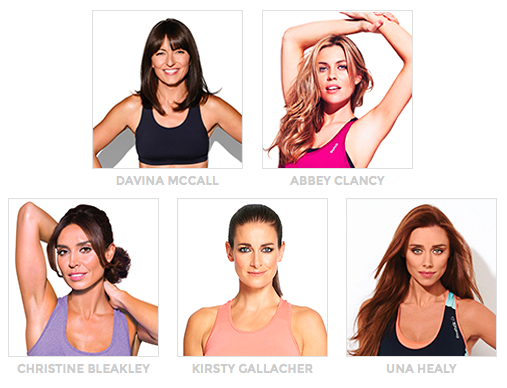 Celebrity Interviews and Fitness Advice
If you're a woman passionate about fitness, then Health & Wellbeing magazine, formerly Bodyfit, is made for you. Every issue of Health & Wellbeing is crammed with exercise plans, training tips and inspiration from leading coaches, trainers and athletes – all designed to boost your fitness, performance and confidence. Whether you're a competitive sportswoman or a beginner to exercise, you'll find plenty to inspire you. From gym novices to seasoned marathon runners, we can all learn more about the best ways to stay on top of our game – and your monthly dose of Health & Wellbeing will ensure your routine never gets stale.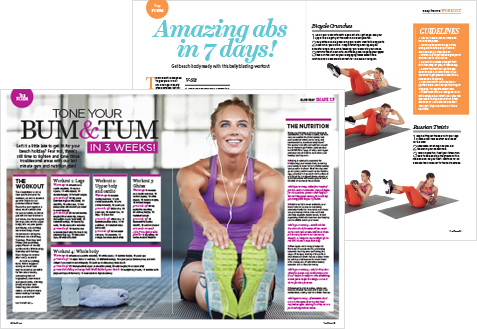 Monthly workout routines from a personal trainer
Want to banish bingo wings, tone up your abs or slim down your thighs? Each month Health & Wellbeing contains a easy-to-follow five-page workout put together by an expert PT to help you achieve your goals. All the moves are described in detail and illustrated by a model so that you can follow them exactly – complete it at home or tear it out and take it to the gym with you!




Health & Wellbeing's fantastic panel of experts
Every issue the magazine is packed with tips and advice from top health and fitness experts, personal trainers and nutritionists.  On top of this, celebrity columnists such as Lisa Snowdon, Amanda Byram, Camilla Dallerup and Jenni Falconer give their opinions and experiences from their latest fitness adventures.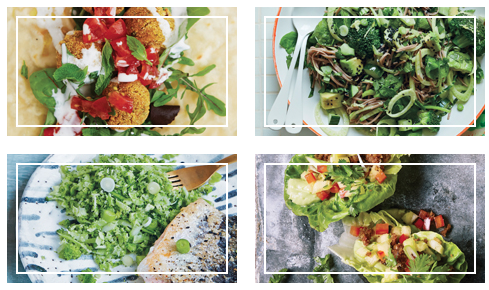 Eat yourself fit with healthy recipes
Whether you're looking for family-friendly healthy meals, are going veggie or vegan, looking to ditch sugar or more – Health & Wellbeing has the foodie inspiration you need with beautiful recipes from books and experts such as Deliciously Ella, Hemsley & Hemsley and Jamie Oliver.