Healthy Eating
Recipe: Linda McCartney's Vegetarian Mexican Shredded Chicken & Rice Enchiladas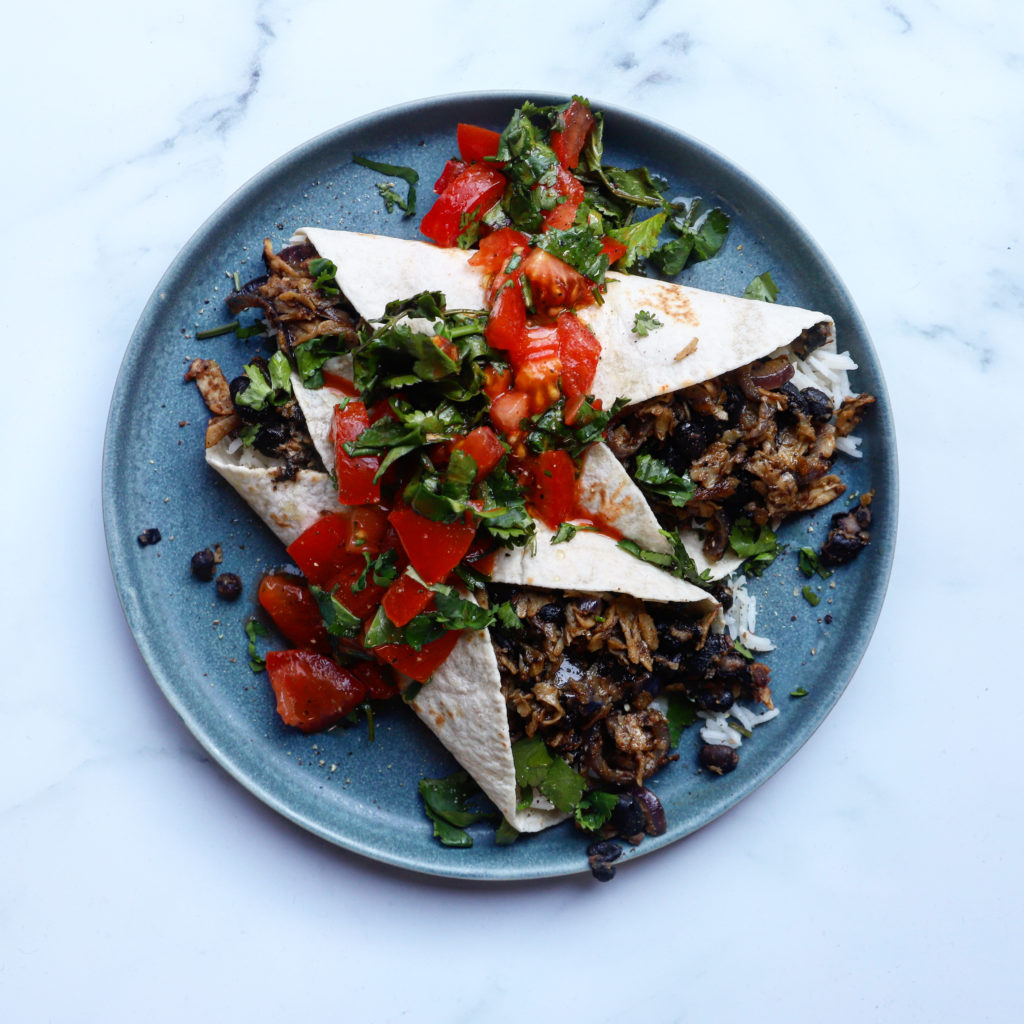 This quick and easy recipe from Linda McCartney makes a perfect #MeatFreeMonday dinner. The black beans provide fibre, as well as a good source of vitamin B6, while the vegetarian pulled chicken is packed with protein.
Ingredients
1/2 mug rice
1 mug water
1 clove garlic, sliced
1/2 red onion, sliced
Splash of olive oil
50g Linda McCartney's Vegetarian Pulled Chicken
1 tsp cumin
200g black beans, drained
Pinch of salt and pepper
2 small tortillas
1/2 tomato, roughly diced
Handful of chopped coriander
Squirt of sriracha
Method
First rinse the rice, then place in a lidded pan, add water and bring to the boil, then pop the lid on and simmer over a medium heat for around 20 minutes or until the rice is cooked.
Meanwhile, pan fry the garlic and onion in a splash of olive oil for a few minutes before adding the pulled chicken and cumin.
Continue frying for a few more minutes until nicely browned, then add the black beans and salt and pepper.
Make the salsa by roughly chopping the tomato, and mixing with chopped coriander and a squirt of sriracha.
Toast the tortillas in a dry frying pan for 30 seconds on each side, then assemble by spooning the rice and shredded chicken over one half of the tortilla then folding the other half over and topping with the salsa.