Healthy Eating
Plant-based prospects: Papa John's Seeks Chief Vegan Officer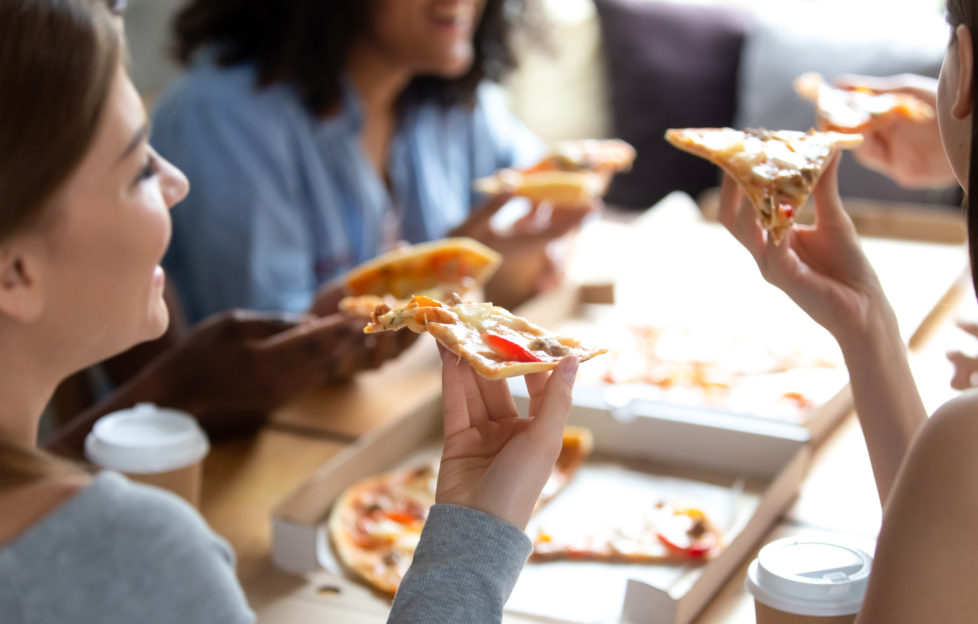 Diverse multiracial best friends students spending free time together take break have lunch sitting around table eating enjoying conversation with each other chatting, close up focus on piece of pizza
After launching its vegan menu in 2019, Papa John's is looking to step up its plant-based game by hiring a Chief Vegan Officer (CVO), to help grow its vegan offering in 2020.
The CVO will be helping to develop hard to resist vegan dishes that'll be sure to blow the minds of meat-eaters and veggie-lovers alike. The appointed candidate will need to get their talented taste buds at the ready as they'll also be trialling the exciting offerings yet to be released, including the NEW Buffalo Cauliflower Wings.
Based on a paid part time role, the newly appointed CVO will be the pizza chain's eyes and ears of upcoming vegan trends. They will report into Head of Research and Development at Papa John's to assist with creating delicious new vegan recipe innovations.
The ideal candidate will have the following ingredients:
A food technology background
Hold a genuine passion for vegan food and trends
A Food Science degree or similar
A self-starter, curious and eager to help Papa John's develop new vegan innovations
Excellent communication skills
Extra dough, but not essentials include:
Being a vegan for the last 18 months
Frequently use #Vegan on their personal social accounts
The ability to remove an avocado stone in under 60 seconds
Able to back themselves in a veganism debate with Piers Morgan
Those who've got the credentials to be Papa John's CVO should apply by sending their CVs to papajohns@wcommunications.co.uk along with a cover letter explaining why they're the perfect candidate.