Fitness
Nadia Sawalha On How To Get Clever In The Kitchen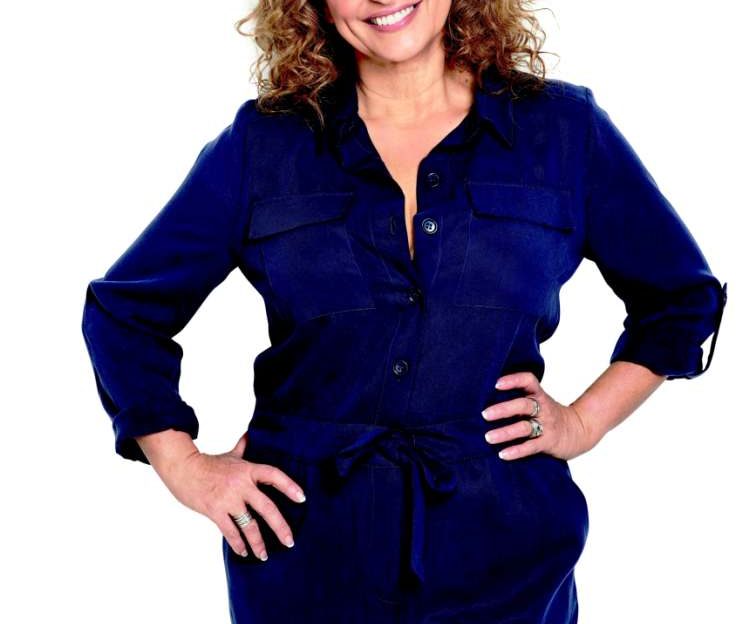 If you have little ones, you may want to turn this page over as, quite frankly, I don't want to worry you! I thought it was tough feeding toddlers, but that was nothing compared to feeding my teens. I told you to turn the page!
Gone are the days when I could tie them into their highchair and do aeroplanes, or choo choo trains to get them to eat foods that were good for them. Nowadays, if they don't like something, they just point blank refuse to eat it. And my 16-year-old knows only too well that all she has to do to get me to cook what she likes is mumble "I'll get something when I'm out". Aarrgh! I get instant visions of trans fat chicken in a bucket and pepperoni pizzas the size of planets! So, because I want my precious daughter to live a long and healthy life, I have no choice but to wage a daily battle against the Three Ps: Pot Noodles, Pizzas and Pringles that will (if left unchecked) ruin her health.
I will be honest. I win some of these battles and I lose just as many – leaving me feeling guilty almost every day! She loves bagels, so I buy her wholemeal ones. She won't eat nuts, so I surreptitiously spoon them into her smoothies. She refuses any vegetables other than broccoli, so I put eight different veggies into her 'broccoli' soup. She hates tomatoes but is somehow oblivious to them when I put them in Bolognaise.
She detests avocados, so I never let on that they are in her most favourite chocolate mousse! As a famous woman once said, "Never surrender… never give up the fight!" Eh girls!
Sneaaky health trick 1
Nutty chicken nuggets
Instead of breading chicken, I simply grind up walnuts and sesame seeds for the coating. I dip chicken strips in flour and egg, and coat in the ground nuts. Then I bake them for 15-20 minutes and finish off by frying until they're cooked in the middle.
Sneaaky health trick 2
Chocolate avocado mousse
1 frozen banana • 1 large ripe avocado• 3 tbsp cocoa powder • 3 tbsp maple syrup • 2 tbsp water
Simply put in a blender and blitz! The kids will never know!
Sneaaky health trick 3
Maddie refuses to eat any oily fish so I have to con her into eating walnuts to get some of those essential fats into her. I'm rather proud of this particular trick!