Healthy Eating
Move Over Meat: Alternative Christmas Dinners On The Rise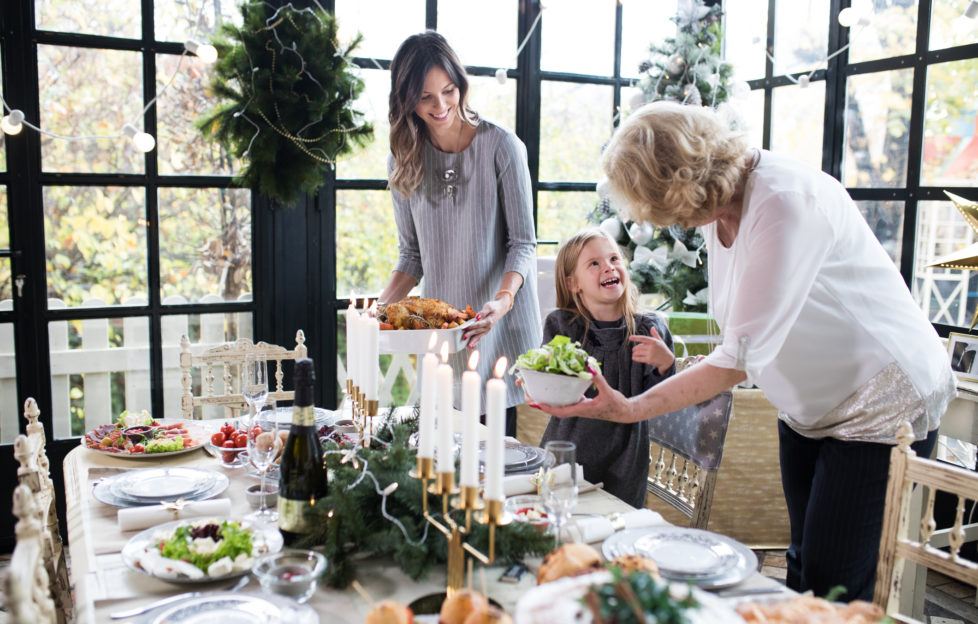 Family enjoying preparing Christmas
For some, Christmas dinner is somewhat a marvel. The turkey is in the oven, the stuffing is ready to be mixed and the pigs are safely in their blankets – one thing is for sure, a meat-dominated feast still presides, but new research by Whole Foods Market reveals that 42 percent of Brits will be steering away from the traditional turkey-based Christmas dinner this year.
The vegetarian diet is set to be the most common alternative diet to be catered for this festive season, with gluten free, vegan and dairy-free all following behind. It appears millennials are leading the way to embracing change, as they are more likely to be concerned about the negative impacts of meat consumption.
The main reasons for trying something new were concerns about the environment (23 percent), health reasons (22 percent) and concerns about animal welfare (19 percent). Vegetables will still feature heavily on our plates, as over half of us admit to favouring them over their meat.
However, change isn't for everyone. The older generation won't be opting for free-from choices this Christmas, with 82 percent sticking to their traditional menu.
Wish you could skip dinner with the in-laws altogether? Over a quarter of us find the festive season too stressful to cope, so try our 12 ways to have a relaxing Christmas this year.