Healthy Eating
A Cottage Cheese Lunch That You Won't Swap For A Meal Deal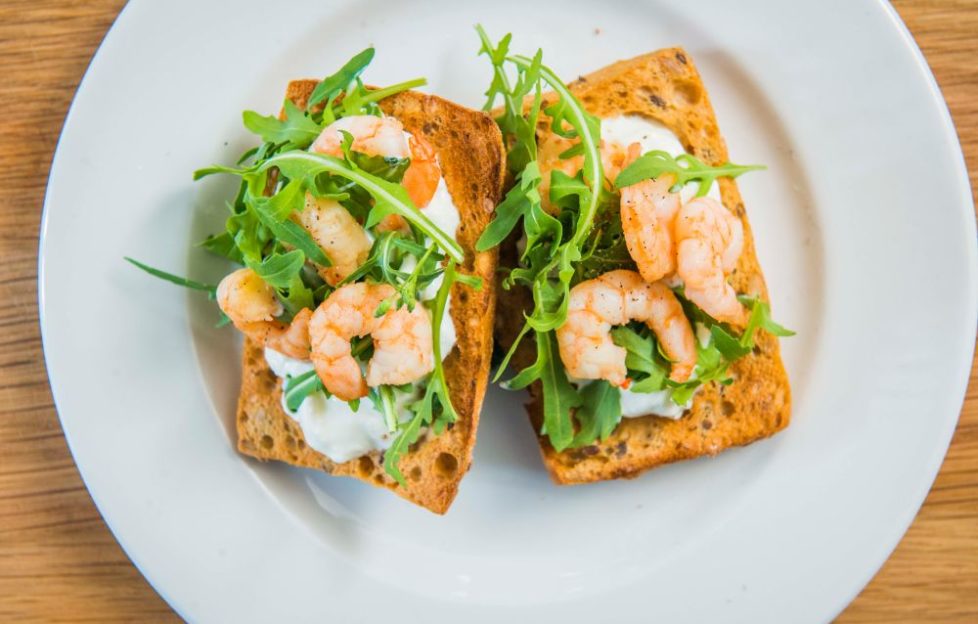 It can be too easy to fork over £3 for meal deal – they usually taste better than anything we can whip up at home, and of course, we don't have to make it ourselves. But not only can you make this in just three easy steps, it will also be even better than any store-bought sandwich. Take a few minutes out of your morning to prepare a cottage cheese and king prawn sandwich.
Serves: One
Recipe by: Seafish
Ingredients
2 slices wholegrain bread
150g low-fat cottage cheese
8 cooked king prawns
2 handfuls rocket
chilli flakes (optional)
Method
1. Top the bread with the cottage cheese.
2. Add the prawns and rocket and season with black pepper.
3. For an extra added kick, top with chilli flakes.
Nutritional information
351 kcal, 4.5g fat, 2g saturates, 42.9g carbohydrates, 7.3g sugars, 4.8g fibre, 37.6g protein, 2.9g salt
Want some more tips to save money on meal deals? Here's our five steps to building a healthy lunchbox!