Fitness
We Asked These Celebs Why They Exercise, Here's What They Said…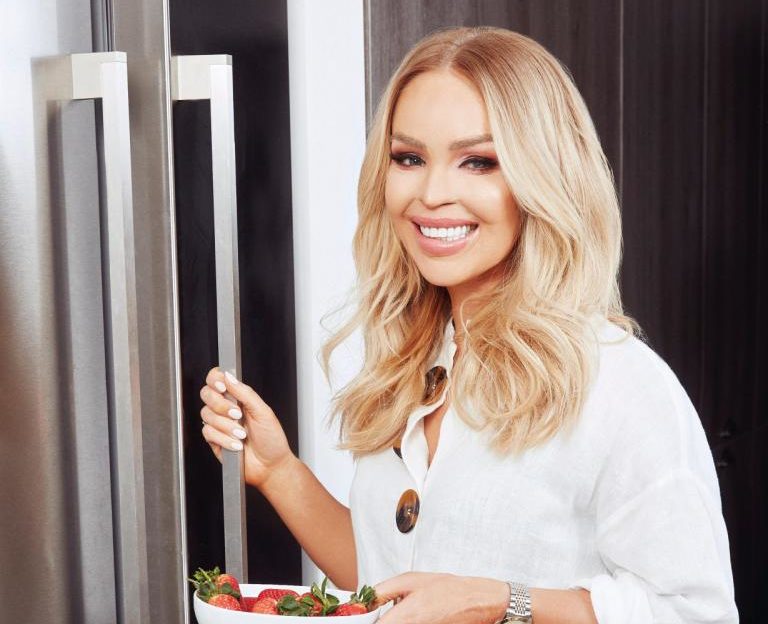 Working out isn't just about being slim. It can benefit everything from your mental health to your sleep. We asked these celebs why they exercise, and here's what they said…
Katie Piper:  Exercise releases stress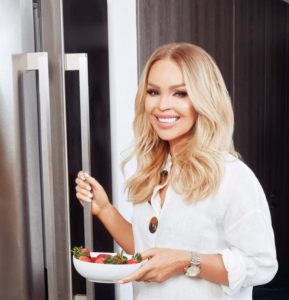 Strictly star, TV presenter and mum-of-two Katie Piper says:
"For me, exercise is just as much about my mental health and wellbeing as it is about keeping fit. Exercise helps me release stress, feel in control of my life and helps me be the best version of myself that I can possibly be. It sounds so cliché. But I really do believe in the mantra 'healthy body, healthy mind'. Even if it's just as simple as running around the park with the kids. Just getting outside and moving my body for 20 minutes makes me feel so much better."
The Healthy Happy Mum Plan by Katie Piper and TerriAnn Nunns (£39.99 at thehealthyhappymumplan.co.uk)
Glynis Barber:  It keeps wrinkles at bay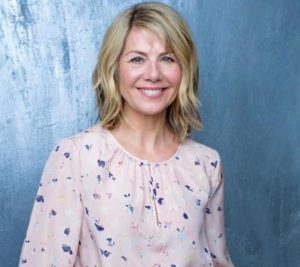 Actress Glynis Barber says:
"Exercise, in some form, has always been a part of my life. I feel it's stood me in very good stead. It helps me feel good and I love the effect of that endorphin-boost. I believe it's helped me to maintain good health and even helped to keep wrinkles at bay. However, I've now altered my exercising habits to turn myself into a more efficient fat burner. Since founding my online diet plan with nutritionist Fleur Borrelli (the Insync Diet), I've learned that I need to exercise on an empty stomach in order to efficiently burn fat. It's helped transform my body shape."
Find out more about the Insync Diet at theinsyncdiet.com
Davina Mccall: It's an investment in long-term health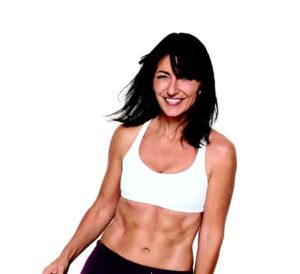 TV presenter Davina McCall says:
"I've believed in the link between being physically active and mental wellbeing for a long time. It's partly why I've launched ownyourgoalsdavina.com. It's my new online fitness programme which offers tailored workouts, nutrition guidance and wellbeing advice in one place. It's a holistic approach to fitness, and about far more than weight loss. It brings together things I believe in – eating well, exercising for health and techniques like mindfulness. Since all of these things contribute to feeling the best you can. It's about looking at fitness through a different lens. Exercise should be seen as an investment in long-term health. Rather than simply as a route to weight loss."
Access to ownyourgoalsdavina.com is available now.
Amanda Byram: It clears the mind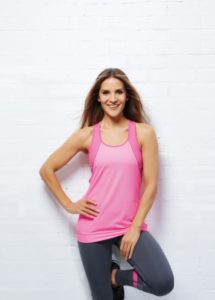 TV presenter and H&W columnist Amanda Byram (amandabyram.com) says:
"We all know the physical benefits of exercise – or do we? I believe that the benefits of exercise are layered and numerous and don't even begin with weight loss, rather the mind. Being physical is more important than you think. The effect it has on dopamine, norepinephrine and serotonin levels can put you in a great mood. Also, exercise can offer clarity of mind, clearing head space for you to think, expanding your lungs so you can breathe more deeply and, in turn, meditate indirectly. It also has an essential impact on your bones to prevent osteoporosis. It's all about balance of course, as are most things in life. Over exercising has a negative effect, and under exercising the same. But the most important thing to remember is to get up, get out and get moving. Even if you don't care about the physical implications, exercise has so many other incredible benefits for your mind, body and soul."
Dr Hazel Wallace: It reduces risk of disease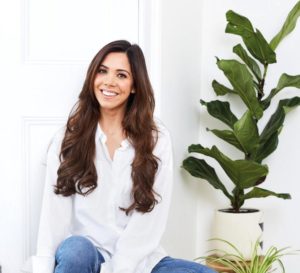 Dr Hazel Wallace, AKA The Food Medic (thefoodmedic.co.uk) says:
"I'm passionate about exercise for reasons beyond aesthetics and weight loss. Exercise can not only transform your physical health and reduce your risk of multiple diseases, such as heart disease and certain forms of cancer, but it can also improve your mental health. Every time you exercise, you're training your brain to be happier, smarter, healthier and more resilient to stress. This is because exercising can actually change the structural and the chemical make-up of your brain. So just as exercising improves the strength of your muscles, it also strengthens your brain and the connections within it. This reduces your risk of brain related diseases such as Alzheimer's, but also reduces your risk of developing depression and other mental health disorders. However, just like a muscle, if you don't use it, you'll lose it, so in order to get long-lasting effects, we need to do it regularly."
Madeleine Shaw: It boosts mood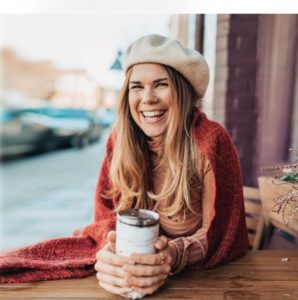 Nutritional therapist, Madeleine Shaw (madeleineshaw.com) says:
"For me, exercise is immensely important for my overall wellbeing. Exercising can help relieve stress, it helps with sleep quality and also boosts our overall mood thanks to the production of hormones, which can make you feel happier. It's also vital in building and maintaining strong muscles and bones which, to me, means having a strong and healthy structure to be able to support me in doing the things I love, while also decreasing the chance of injury and aches. Finding the type of movement that you really enjoy and scheduling into your weekly routine can really benefit you inside and out."
Camilla Sacredallerup: It brings Positivity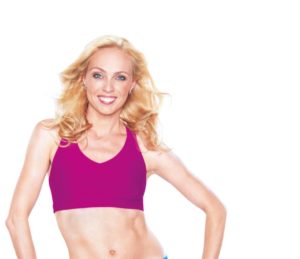 Life coach, hypnotherapist and H&W columnist Camilla Sacre-Dallerup (zenme.tv) says:
"I see a significant change in my clients' mood when they stick to their exercise routine. Even if that is simply a brisk walk three times a week. When we move our bodies, we not only release endorphins, we also, shift our energy to a more positive state. If I wake up feeling low, I head out to get some fresh air and go for a walk or a jog, with the intention of shifting and cleansing my body's energy field. Plus, doing something so thoughtful for yourself, such as exercising, is a massive act of self-care – a 'thank you' to your body for everything it does for you. Remember, life is a marathon not a sprint, and we exercise so that the body can stay healthy and strong for us long-term, not just short-term."