Fitness
PUMA Launches New Collection Made From Plastic Bottles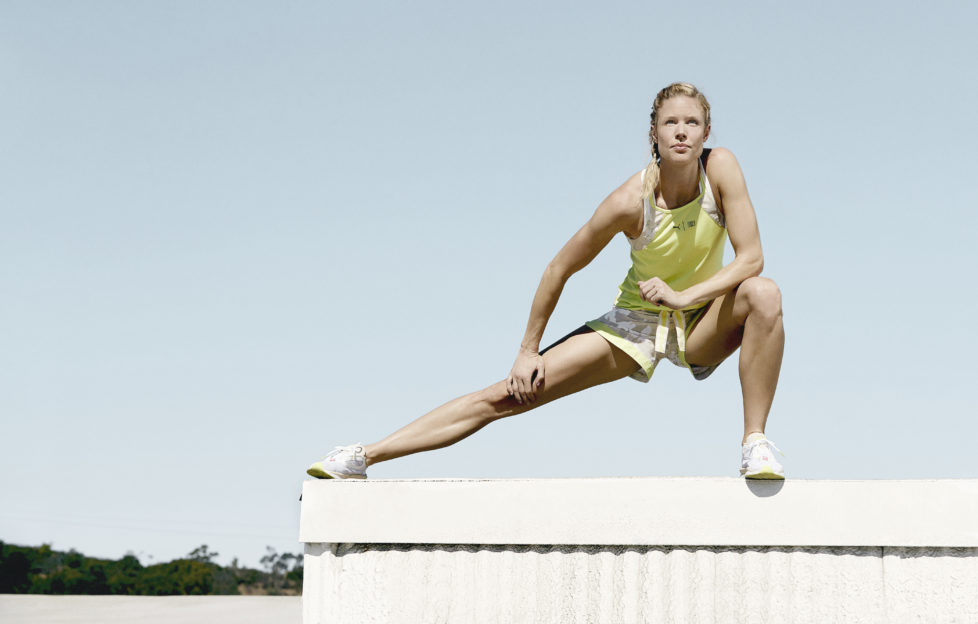 The world is slowly becoming more sustainable, as we're beginning to wake up to the harsh reality of what our oceans could look like if we continue with our levels of pollution.
We're reducing the amount of waste in our kitchens with metal straws and refillable water bottles and also cutting down on plastic in our bathroom cabinets with shampoo bars and bamboo toothbrushes.
But if you're looking to reduce your carbon footprint even more, you could start with your wardrobe – specifically your fit kit.
The fashion industry makes up 10 percent of our carbon emissions and is the second largest consumer of the world's water supply, which is why PUMA has joined forced with First Mile to launch a brand new collection made up recycled yarn manufactured from collected plastic bottles.
In order to raise awareness and drive change towards creating a more sustainable world, both brands have launched the first range to support the creation of sustainable jobs,
reduce environmental waste and positively impact local communities within the First Mile network.
The second drop of the PUMA x FIRST MILE collection consists of performance shoes, apparel, and accessories. Featuring an exclusive camo pattern, earth tones and a dash of vibrant colours,
this collection will not only allow you to perform your best but also look great while doing so.
We caught up with Stefan Seidel, Head of Corporate Sustainability for PUMA to find out the inspiration behind the collection.
What makes this collection different to any other at PUMA?
"It has a positive environmental background/community service behind: materials (recycled yarn manufactured from collected plastic bottles), creation of much needed jobs, reducing waste and positively impacting local communities."
What were your main concerns during the planning process and how did you overcome them?
"There were no concerns. With any new partner you need to identify their processes and how they are operating, and both of our teams did a great job identifying the best solutions to make sure we could develop the best product with the best materials."
Who is your target demographic for the collection?
"It is a performance collection targeting anyone who is interested in quality products made with a more sustainable yarn, which helps create much needed jobs and reduce pollution."
How did you ensure the quality would be as good as other PUMA products?
"All of our products go through rigorous testing, ensuring they are equipped for training and will keep users ready for any workout."
H&W's favourites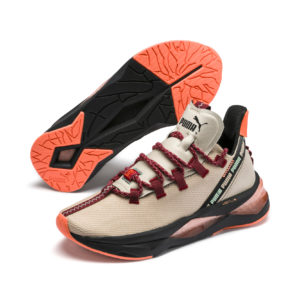 PUMA x FIRST MILE LQDCELL Shatter Trail Women's Training Shoes, £61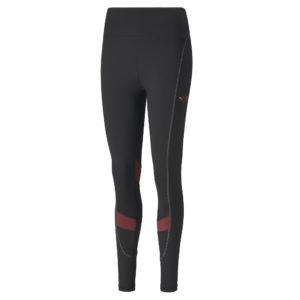 PUMA x FIRST MILE Eclipse Women's Training Tights, £60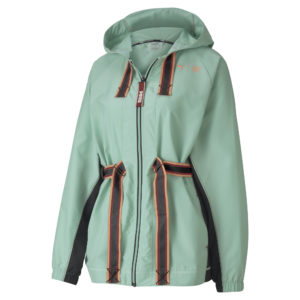 PUMA x FIRST MILE Women's Training Anorak, £75
For more items, view the PUMA x First Mile collection.