Fitness
Nuffield Health Is Offering Free Online Workouts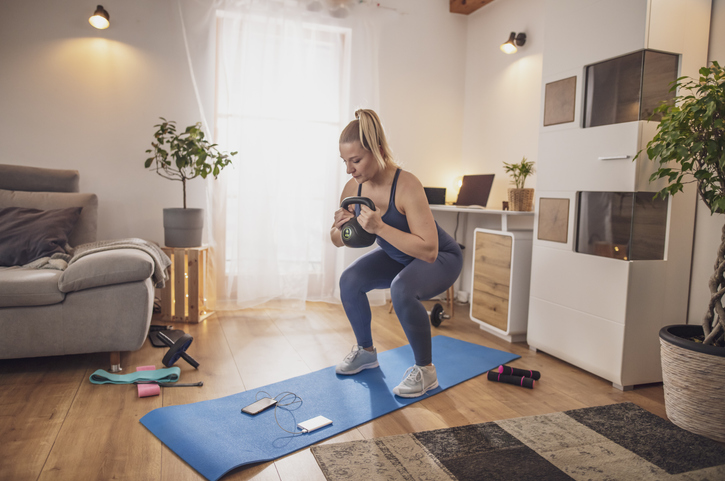 Young woman watching smart phone and squatting with kettlebell on yoga mat in living room
If you're getting bored of your lockdown workouts, you're in luck. Nuffield Health, the UK's largest healthcare charity is offering free access for non-members to its new 24/7 digital platform.
To celebrate National Fitness Day on 23rd September, you'll be able to try out over 60 workouts, including HIIT sessions, DanceFit!, yoga and Pilates throughout the whole day.
Starting from 6.30am, 24 brand new workouts will also be released on the platform, with the hope of encouraging everyone to get fit and active.
Nuffield Health launched the 24/7 digital platform to meet member demand for online content during lockdown.
Now that the Charity's 113 fitness and wellbeing centres have reopened, Nuffield Health continues to offer members access to the platform at no extra cost, to provide ongoing support outside of the gym environment.
In addition, free online content and emotional wellbeing support is available to non-members on Nuffield Health's website and YouTube channel.
Don't miss out on this offer, starting from 23rd September and ending at midnight on 24th September.