Fitness
Lisa Faulkner Talks Cooking And Her Goals For 2020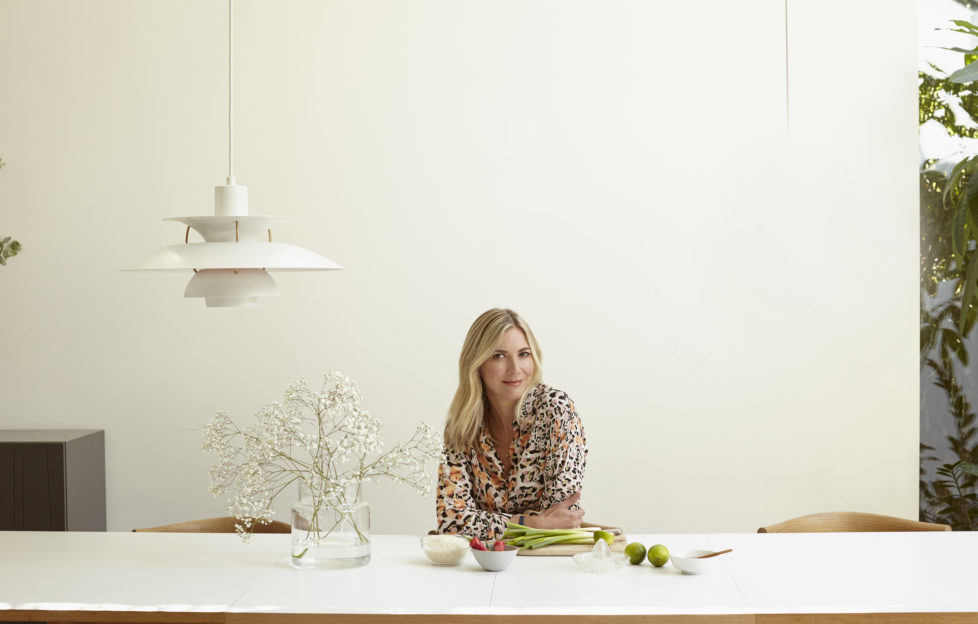 After winning Celebrity Masterchef in 2010, actress Lisa Faulkner discovered her love for cooking, and since then has published a series of recipe books for the whole family to enjoy.
Here she talks how exercise makes her feel and why breakfast is her favourite meal of the day.
What does your daily routine look like?
"I love waking up early in the morning, I also have no choice as I just seem to wake up early. As often as possible I love to start the day having breakfast with my family. Just 15 minutes in the day to connect over a quick and healthy meal of porridge topped with Lyle's Golden Syrup, and talk about the day ahead always helps start the day in a positive way. It's the reason why I've taken on the Lyle's Golden Time challenge, to get into the habit of dedicating this time in the morning for my family. After breakfast I love to go for a walk or do some Yoga with my sister , before the day gets hectic. In the evening we try to have dinner together as a family, as often as we can, but it does get difficult sometimes with everyone's different schedules."
How do you incorporate exercise and fitness into your life?
"I try to make time for exercise every day, it's as much mental as physical – even if it's just going for a walk with my dog Rory. It just feels me up with energy, and it's great to boost my mood if I'm ever feeling low."
When did you discover your love for cooking?
"Firstly from my mother, the memories of her in the kitchen cooking are still some of the strongest best memories I have. I was also lucky enough to travel a lot when I was a very young model and I discovered the joy of experimenting with food, and felt inspired by all the wonderful cultures and their traditional dishes. I wanted to explore that further, experiment, and bring my own ideas in the mix."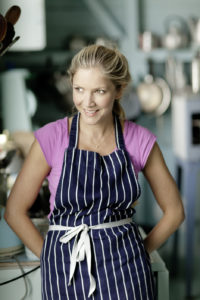 What's on your plate today?
"My days tend to get so hectic, so I always try to at least make time for a quick and easy breakfast of porridge topped with Lyle's Golden Syrup. For lunch, a sandwich on the run – I know terribly boring, but sometimes you just have to grab what you can! I'm out to dinner to at my favourite Vietnamese restaurant called The Little Viet Kitchen tonight."
How do you prioritise self-care?
"I try to make time for myself as often as I can. Even if it's just a few minutes every day to go for a walk, have a nice bath, or indulge in a lovely beauty product. Especially having such busy lives, we tend to forget about our own wellbeing, so I think we must make a conscious effort to dedicate time to ourselves too."
Who in your life demonstrates strength?
"My family and friends are all people I look up to. Being surrounded by the people I love gives me strength every day and makes life beautiful. The friends are a constant inspiration for me, seeing them overcome age-defining challenges together, and being there for one another is something I feel very to witness and have in my life."
What is your favourite thing about yourself?
"I hoped others say kindness, however I know I'm a very loyal person. I am also good at surviving and finding ways to make life work out somehow."
How does getting outside to exercise make you feel?
"It's just wonderful! I love the way exercise makes me feel, especially in the morning. It gives me energy to take on the day ahead, makes me feel strong, healthy, and it has such a positive impact on my mental as well as physical wellbeing. Exercising gives me a feeling of freedom, it's time that I can take to myself to replenish and get energised."
What is the most important meal of the day for your family?
"We try to have at least one meal a day where we sit together as a family. Whatever our schedules are like, I try to get everyone around the table for just 15 minutes each morning, to talk about the day ahead, over a quick and healthy breakfast of porridge topped with Golden Syrup. Recently I've taken on the Lyle's Golden Time challenge, to try and create a heathy daily routine for my family in the mornings. Starting the day together, and dedicating just a bit of time to each other as a family, really does give us a wellbeing boost and a shot of energy to take on whatever the day will bring. It just makes us feel supported by those we love."
What are your goals for 2020?
"Oh gosh! Last year was such a huge year, getting married, first non -cookery book was published and I got to make a lovely TV series with my husband – so I don't want to be too greedy. This year I just want to there for my friends and family and be ready for whatever life throws at me. A few holidays would be nice as well."
Lisa Faulkner, Lyle's Golden Syrup ambassador for #LylesGoldenTime campaign: 15 to 30 minutes to connect with loved ones over a good breakfast.