Fitness
Jenni Falconer's Fitness Diary - January 2015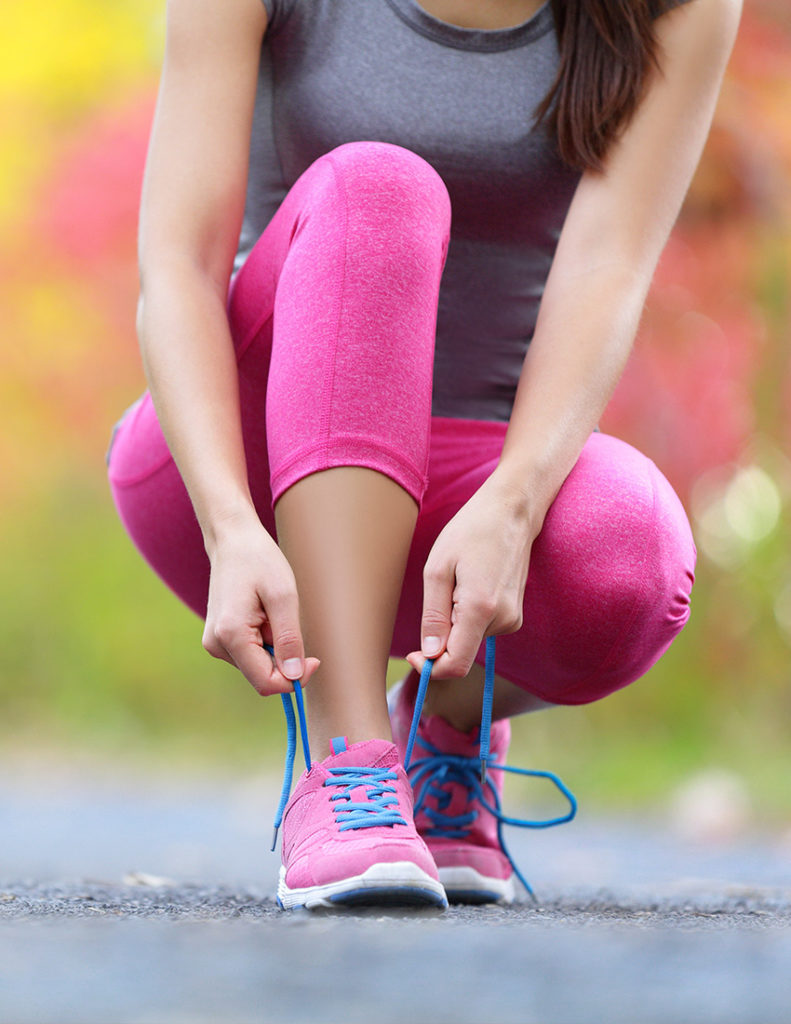 1. Run some races. The London Marathon is the big event I gear up to every April and I absolutely love it, though at times during training I may say otherwise! This year I've been asked to run for Cancer Research UK – a charity close to my heart as we very sadly lost a family friend to cancer in November. I've planned a vague routine – I host my radio show in the morning before anyone is awake, which gives me the chance to squeeze a training run in before going home to breakfast with my little girl. I'll also take advantage of the days when she's at pre-school – I have a sneaky suspicion the weather won't always be on my side, making it more difficult to pound the pavements on a daily basis!
2. Start the year on a healthy note. Back in October I signed up to a new Jason Vale Juice Master seven-day January detox. My husband's doing it with me and we start around the 6th January (giving us time to make some space in the freezer for all the juice). I've previously managed a five-day detox but somehow it feels like those extra two days will be much harder – having James join in means that it'll be easier to stay focused, as we can hopefully encourage each other.
3. Cut out the cocktails! Each year a few of my friends challenge themselves to an alcohol-free January. I don't drink very often but the only time I managed to last the first 31 days of the year without a glass of wine on a Saturday night was when I was pregnant. I tend to forget the challenge too easily! This year I'm on a mission to succeed. I know that clean living combined with training hard will make me feel leaner and stronger.
4. Try something new. I've recently been doing a fair amount of sprinting during my workouts. It really gets me burning calories and helps massively with my stamina, so I'd like to start some kind of track training and aim for more speed intervals. Have a go on the treadmill next time you're in the gym. As you improve, increase the sprint duration. I currently do 45 seconds run, 15 seconds recovery. A great workout, especially when you have limited time, as long as you don't mind the sweaty look!
5. Relax. One thing I think we all overlook is recovery, relaxation and 'me' time. I know I'm terrible at taking moments out to chill. My alarm goes off at half past midnight every morning for work and I use exercise to help me power through the day. I would go so far as to say it's the key to keeping myself awake. However I think it's important to listen to your body – instead of fighting the yawning and heavy eyelids, just give in to them! If time allows, every now and again, just give yourself a welldeserved break. Without rest, you'll burn out and lose your drive. If you don't rest, you'll only need to take more time out further down the line.
6. Pamper yourself. As if relaxing from time to time wasn't already enough, I also think that we should treat ourselves every now and again without feeling guilty about it. As a working mum, I find it hard to indulge in things like facials. I tend to do DIY ones whilst supervising my three year old when she's in the bath but even then that's only occasionally. So in 2015, I'm going to make an effort to book in for a facial or a massage every now and again. I'm already excited at the prospect!
So there you go, a few suggestions for your resolution list. Good luck! Remember, the more resolutions you make, the more likely it is you'll stick to at least one!