Fitness
Jenni Falconer's Fitness Diary - December 2015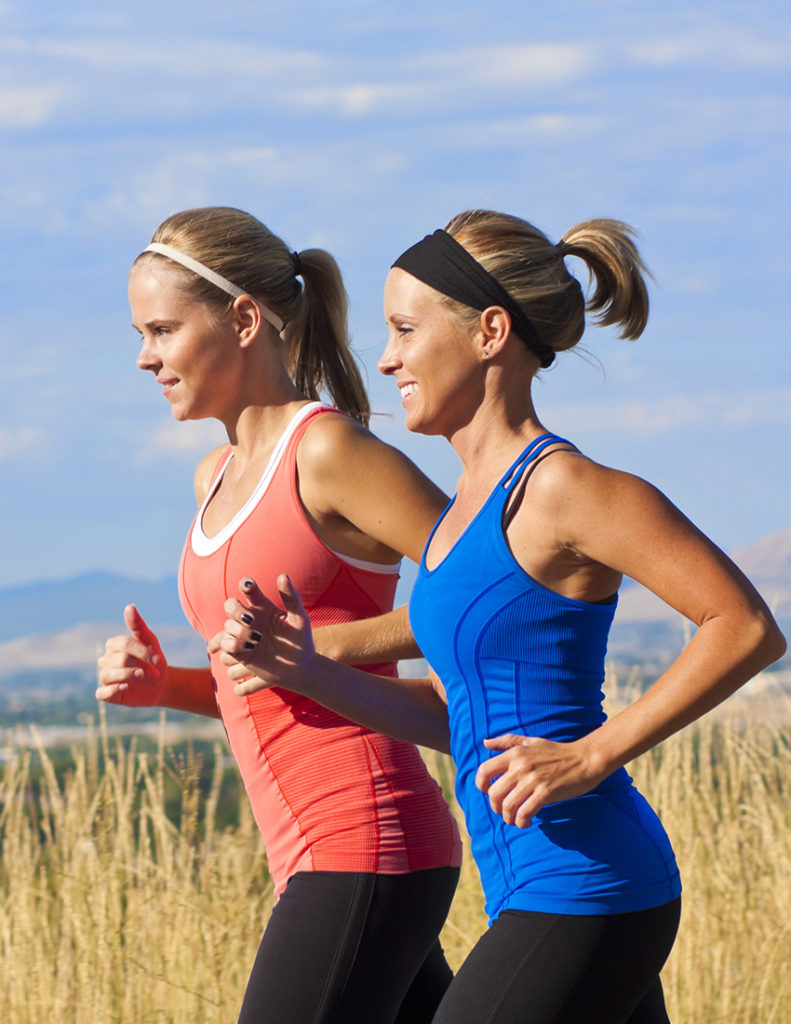 When I wrote last month's column, I was fretting about my upcoming half-marathon. The main reason I was panicking was that I didn't think I had enough mileage in my legs. In the past, I've always thought it necessary to run as much of the distance as possible in the build up to a race. This time I didn't manage to run further than eight miles, so I was resigned to the fact that, if I did manage to cross the finish line, my time would probably be slower than in previous races.
Everyone prepares differently. Some pound the pavements religiously, amend their diets, get plenty of sleep and pump iron to improve their strength, all of which should help stand them in good stead on the big day. I did a bit of running, including plenty of treadmill sprinting and a fair bit of hill training. On top of that, I did lots of weights and ate relatively healthily in the days leading up to the event. I also went to bed early on the couple of evenings beforehand. To be honest though, I believed I was so ill prepared that I decided to just enjoy myself and focus on the fact that I was running for a great charity, Cancer Research UK.
London's Royal Parks Foundation Half Marathon is a beautiful race if you can call a race 'beautiful'.
It takes in some of the capital's best sights so you feel a bit like a tourist on a high speed tour. Buckingham Palace, Downing Street, Trafalgar Square and Royal Albert Hall are some of the landmarks along the route. For someone like me who lives and works in London, it's a great chance to run on car-free roads through the city. What's more, I've run this race a few times now and the sun always shines.
So with no set goals and under no pressure whatsoever, I set off on my 13.1 mile run through London. The start of any race is always a bit of a scramble where everyone is desperate to find a space to run at their own pace. This time I got a bit carried away and found myself running off with the sprinters. Luckily for me this didn't last. I have a Tom Tom GPS watch which is very handy.
It monitors my time, pace, speed and so on and, every time I checked, I was delighted to see that I was maintaining a good time.
Having run the London Marathon a few times, there is something so satisfying about a race that's half the distance. You know at the back of your mind that once you get to mile seven, you've passed the half way mark as opposed to marathon day when you're thinking "still 19 miles to go". I couldn't believe it this time when I passed the half way point in under 50 minutes.
That said the last mile was tough going. I always seem to struggle at this stage and consider stopping to walk but I've never allowed myself to actually do it. Instead I start counting every single step. This time I counted to 580! It might sound a crazy but I find that it's a good way to take my mind off the running. Give it a try on your next run and see if it works for you too.
I crossed the finish line in one hour, 41 minutes and two seconds – six minutes faster than last time I ran this race. My relaxed approach seemed to pay off. I didn't train as intensely in the build up and I tried to enjoy myself. And it worked! I might just try the same thing again next time.