Fitness
Jenni Falconer's Fitness Diary - December 2014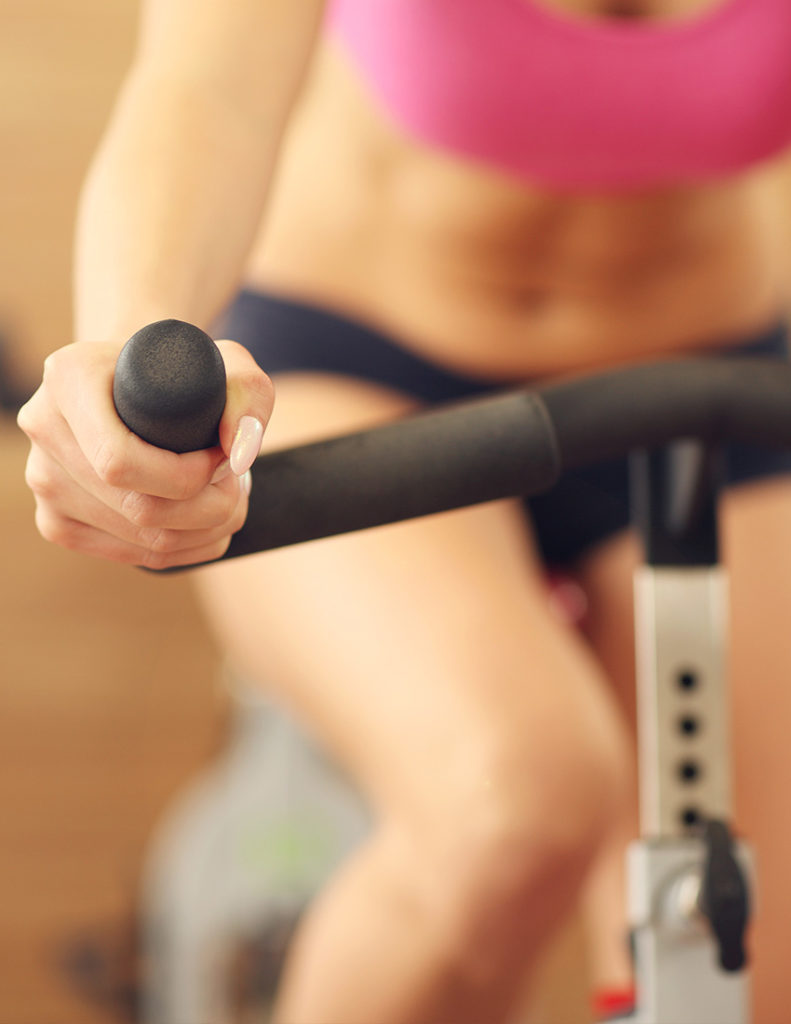 So it's that time of year – the season for mince pies, Christmas parties and the LBD!
The first two are nice and easy to handle but the LBD is another matter. It's made more tolerable though if you're feeling good about yourself and like what you see looking back in the mirror. So this year I am making it my mission to rock my party dress and wear it confidently. How? Well I'm doing some groundwork and putting the hours in down the gym…
As a result of an infuriating injury in August, my running had to temporarily be put on hold, giving me a chance to seek out alternative ways to stay trim ahead of festive frock flaunting. I think I found a really good combination of classes and workouts to trim up and slim down.
So first up, the arms. I tried Barry's Bootcamp – an incredible workout which gives you the opportunity to do an entire hour of arm exercises using a mix of dumbbells, or you can split the toning with cardio in the form of treadmill training. Just be prepared, this class is tough, the teacher shouts at you (in a 'scary-but-really-they're-nice' way) and you will feel and notice the results quickly. This particular class is in London but there are similar bootcamp groups around the country, so give it a go.
British Military Fitness is another one which will work you hard and give you fast results. You don't know what's coming and the surprise element shocks your body (in a good way). The bootcamp I tried focused on different body parts on different days so I'm planning a packed December working arms, abs, bum and thighs. Yup, that should do it!
Next, cardio. Get out there, pound the pavement, feel the cold! Even if it's a short run, you will undoubtedly feel better for it. Try a park run on a Saturday morning – 5k in a group environment and you can be as sociable or as competitive as you want! They even have Christmas Day sessions – the perfect chance to test out any new workout gear that Santa left in your stocking.
If it's raining a little too hard or if you can't find any free time during daylight hours to get out and about, why not try a spinning class? These classes sound a lot scarier than they are – and I'm referring to the shouting that always comes from the room. In actual fact they are a lot of fun and you can work at your own pace as you're in charge of your own resistance…
One thing is for certain though – you will sweat, sweat, sweat! In saying that, as unappealing as sweating can be, it's also a brilliant indication that your blood is pumping and that your metabolism is fired up and working hard! Watch people leaving a spin class. They're always worn out! What a perfect pre-Crimbo workout.
Finally, core strengthening. Get your plank on. Try my plank advent challenge. You'll unwrap abs of steel on Christmas Day! Write numbers from 30-120 down on 24 pieces of paper.
Fold them and each morning, take one out. Perhaps on December 1st, you'll get 30… In which case, hold the plank three times for 30 seconds. Perhaps on December 12th, you'll get 120… Prepare to hold the plank three times for two minutes. It'll be hard, but a fantastic challenge!