Fitness
Jenni Falconer's Fitness Diary - April 2015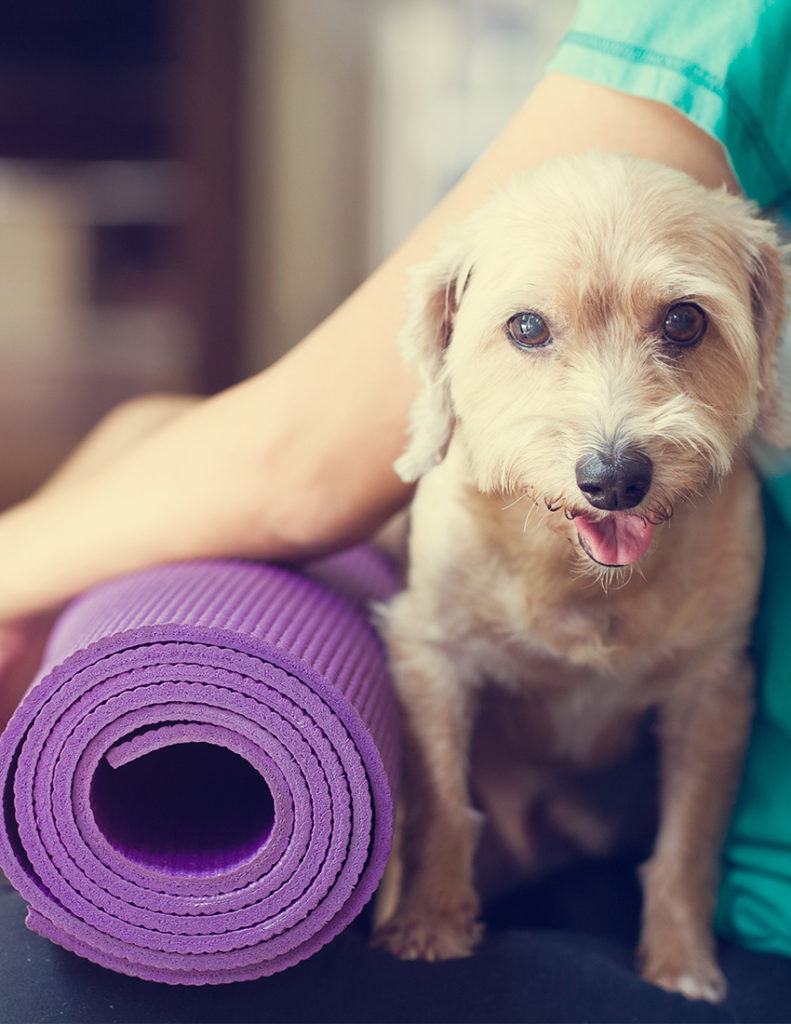 Every now and again a new fitness fad arrives on the scene. Some last the distance whilst others are shortlived. Well, decide for yourself which category this one that I tried the other day falls into…
I was working on ITV1's This Morning introducing the nation to a new fitness opportunity. All that's required is a yoga mat, relaxed clothing and a dog. Yup, a four-legged friend is essential if you want to enjoy 'Doga'. Dog + yoga = Doga.
Downward Facing Dog has never been more appropriate a term, but this class also features new moves like Upward Paw and Hot Dog!
The dog benefits by getting to hang out with you (and a whole gang of other Spikes and Fidos) and together you stretch out to relax. I cannot promise it will be the most disciplined yoga class, nor can I promise that you will feel like you've had an especially effective workout afterwards, but it's a bit of fun that seems to be proving popular. A few words of warning though: beware of the dog that pees in the corner, the dog whose nickname is Humper and the overweight Lab who may not be able to do the 'lifts' as easily as the petite Maltese…
If Doga is not your thing, then fear not. With the days getting longer and the mornings a bit brighter, it's suddenly much easier to find your fitness mojo. Waking up early to go to the gym or out for a run is far more enjoyable when the sun is already there to greet you. I really love this season for this reason.
For me, race training is also that much easier when it's milder weather. I'm running the London Marathon again this year and really looking forward to it. I've met a lot of first-time runners so far this year and have been asked by so many people how to control the nerves. Well, if I'm totally honest, I've been nervous every time!
Guaranteed, I will be terrified on the day as I approach the start-line, like I have been the four previous times. It's not a bad thing; it shows how much it means to you and provided you learn to channel those nerves into something positive, it will be fine on the day. For me the buildup is daunting. I always feel terribly unprepared and regularly regret not pounding the pavements more in the months leading up to race day, so this year I'm making a conscious effort to get the mileage in my legs in the hope that the 26.2 miles on April 27th is no shock to the system.
Good luck if you are training for your first race; I hope you enjoy every second of it. I feel so honoured to get a place in the London Marathon. I fully acknowledge that I will never win gold at the Olympics, serve on Centre Court at Wimbledon nor cross the finish line first but I can still be a part of the most iconic marathon in the world and get to be in that 'club'! It is an achievement of which to be incredibly proud.