Fitness
Jenni Falconer: "Why I love running"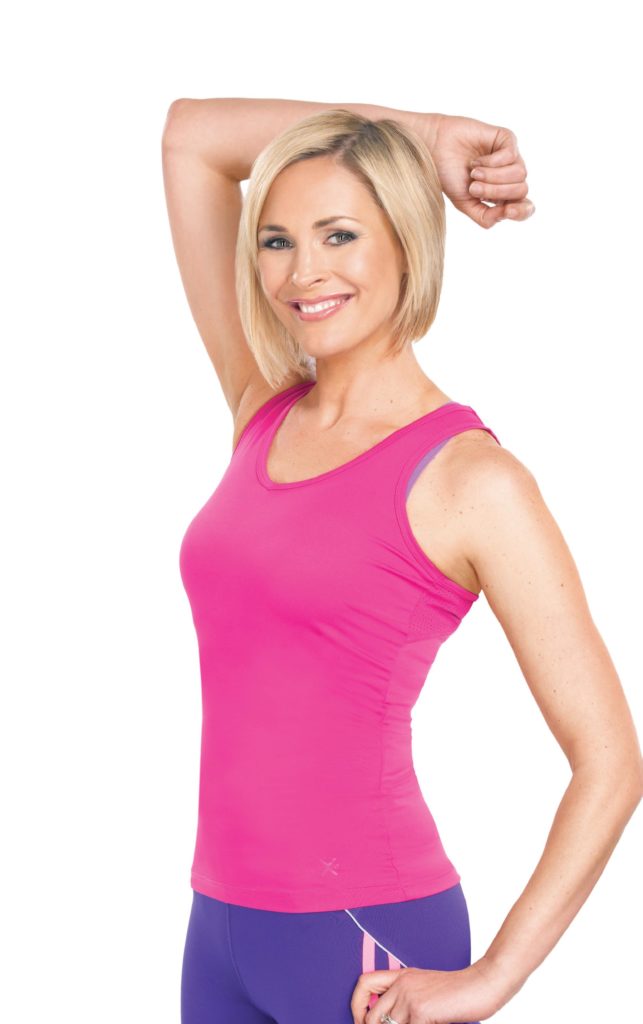 The countdown to the London marathon is on! This year I'm running for Cancer Research and my aim is to try and get as close to my speedy 'pre-baby' time as possible! Saying that, I'm definitely not going to put myself under pressure to run a PB though, as quite frankly I don't have the same opportunity to train like I did seven years ago. Being a mum combined with a daily alarm call of 2.30am for work makes long distance training much tougher. However, I'll still give it my best shot!
Bearing in mind my daily schedule, I'm regularly asked why I run, what I get out of it and what motivates me. Generally non-runners are curious but seemingly not envious of my over-eager enthusiasm for physical exercise, so this week I thought I would list the top reasons why I love it in the hope that perhaps if you haven't run before, you might try it.
1. Running is cardio king. If burning calories is your goal, then this is for you. In fact, you could burn up to 1,000 an hour by pounding the pavements. And even running at slow speeds will help improve the health of your cardiovascular system.
2. I always see running as me time, and this is not something to be sniffed at. When you're a parent with a phone constantly ringing, sometimes a little time to yourself is invaluable. It gives you space to reflect, relax and enjoy your own thoughts. For me it is without doubt my form of meditation and even if it's just a 5k run on a treadmill, I cannot begin to tell you how much more relaxed I am afterwards.
3. Fancy toned abs? Want to lose the bingo wings? Slim your thighs? Tone your backside? Get your trainers on as running is one of the best ways to burn off the bits that wobble! It's essentially the ultimate leg and core workout in one. Obviously you do have to be sensible with your nutrition as well, and if you can introduce some core strengthening on top of your running sessions, you'll nail that six-pack even quicker.
4. It's a form of exercise that can be done anywhere, anytime, and costs you nothing. If you only have 20 minutes, you can find a hill and run up and down it until your time runs out. 10 minutes? Run round the block. 60 minutes? Go and explore your local area. You don't need a gym membership, just a good pair of trainers and a sports bra and you're off!
5. Running helps your sex drive! Not only will your confidence be boosted by your new hot, toned bod but it's believed that regular exercise improves your flexibility, libido and general sexual appetite…just saying.
6. It can also boost your energy levels. You might think that physical exertion will leave you in a shattered and sweaty mess crumpled on the floor but ironically when you're feeling totally lethargic, slow and sluggish, a run round the block will increase energy levels.
7. Running will get you places much faster. This one might be obvious but true! As I live in London, popping my trainers on and pounding the pavement will get me home from work far quicker than a car, bus or train. Also if you learn to love running, you may find that you run more in everyday situations. Running for the bus might actually happen. Running for cover if it rains will be an option. You might run so much that you've got time for an extra episode of that show you're watching on Netflix….
So there you go, my top reasons to run. And if you won't take my word for it, then perhaps you'll listen to Bruce Springsteen – he even wrote a song about it. You see, truly we are all born to run, you just might not realise it yet.
}