Fitness
How To Maximise Your Me-Time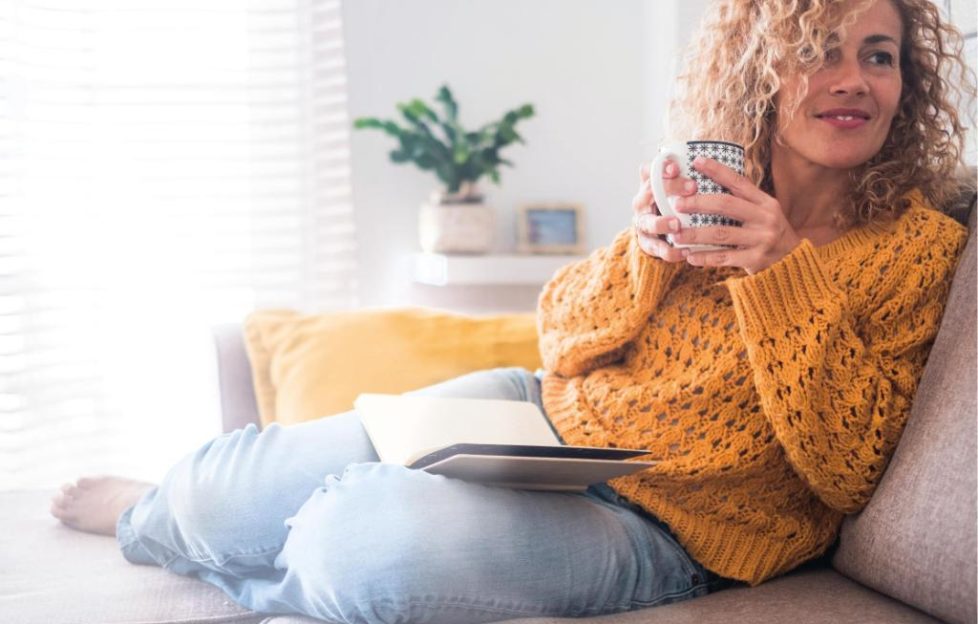 Juggling work, your family, a healthy routine and life admin; being rushed off your feet is a common side-effect of today's fast-paced mode of living. So, allow us to introduce you to the wellness power hour – 60 minutes of uninterrupted, devoted time to you – all without a trace of guilt. So, how can you get the most out of this time and feel more recharged, refreshed and relaxed as a result?
"Try to focus on being more present in the moment," says life coach Safiyya Abdulla (bethinkcoaching.com). "Time is precious, and one thing is for sure; you can always make more money, but you're never going to make more time, so use it wisely. In this demanding world we are living in, it is very easy to lose sight of your own health and wellbeing through poor time management, longer working days and never-ending commitments. This is why it's so important to dedicate time for yourself each day. It will give you a sense of clarity and peace to reflect upon yourself and events from the day. It will also help you to be more mindful and present, which will, in turn, increase not only your overall productivity, but also your happiness and wellbeing."
Prioritise you
We all know too well that often there is a nagging feeling of guilt or an inability to switch off when it comes to finally pausing and dedicating time to yourself. If you're sat with a cup of tea, twitching and mentally running through what you need to do with the rest of your day, then you're not doing it right. "If an hour's what you've got, then be fiercely protective of it," says Clare Flaxen, cognitive behavioural therapist for mums (thelunahive.com).
"Don't waste this time – focus on what you want to do with that hour. A good place to start is to ask yourself what will benefit you the most in that time. Consider what's realistic and what will bring you the most joy, and decide how you want to spend this time and plan it out, making you far more likely to actually do it. Do you need to just sit with a cuppa, watch your favourite TV show and leave the world be for a little while? Or, would you feel great if you went out for an energising run or restorative yoga session? What would it feel like to re-connect with other parts of your life and make time for an activity you used to love doing, or a catch-up with a friend?" Ultimately, Clare suggests you do something that makes you feel like you again and allows you to listen to what your mind and body need.
Reap the benefits
Not only is taking time for yourself enjoyable, but it also serves to recharge your mind and body, meaning that other areas of your life will improve. "I find it surprising that most people I meet still believe that taking time for themselves is time wasted," says mindfulness coach Mihaela Berciu and founder of Spark Your Bloom (sparkyourbloom.com).
"It all comes down to your level of self-worth. The quality of your life is 100 percent dependent on the level of self-worth you hold, and the amount of self-love you show to yourself. Remove all feelings of guilt and replace them with joy and anticipation. There's no greater gift you can give yourself than the time to observe, learn and heal all that holds you back from being who you truly are. Raising your awareness of me-time and level of self-worth will teach you what's acceptable and will allow you to set boundaries."
Spend time, not money
Convinced to try a power hour? Now the only question is, what to do with this time. There are many ways to spend this hour, and it's all up to you. How you see fit to devote this to yourself. For Mihaela, it's all about paying attention to her thoughts, her body and what has happened in her life recently. "I observe the patterns that need my attention to stop from repeating them. Or, I might take a walk in the park, connect with nature and pay attention to my thoughts."
You could also try rituals which will help infuse your life with meaning. This will only take a few minutes to do if you really can't spare that golden hour. "These are acts of self-care that remind us of the importance of 'me-time' for happiness," says Theresa Cheung, The Sunday Times' bestselling author of 21 Rituals to Change Your Life (Watkins, £7.99). "These take just a few minutes, but they will change your life for the better if you commit to doing them every day."
Little rituals to reclaim your life
Theresa Cheung recommends taking time out to indulge in one of these every day…
Read a chapter a day:
Reading is relaxing, and great for boosting your brainpower. Try to get through a chapter of a great book every night.
Power pose:
The way you wake up in the morning sets the tone for the rest of the day. Instead of minimising yourself when you wake up, do an enormous stretch accompanied by a battle cry yawn. This stretch is all about you.
Take two:
Set aside two minutes to sit comfortably, close your eyes, and focus on just your breathing. Inhale deeply through your nose and exhale through your mouth. Breathe from your stomach rather than your chest. Paying attention to your breathing is a self-care ritual that can relieve stress and help you feel fully present.
Self-massage:
Give yourself a neck, hand, foot or face massage. Use creams and oils that nourish your skin.
Tea time:
Make your coffee – or tea – break a daily ritual that is non-negotiable. Ditch your phone and completely switch off. Savour the magic of a relaxing moment to yourself.