Fitness
Here's what Soul Circus Festival is really like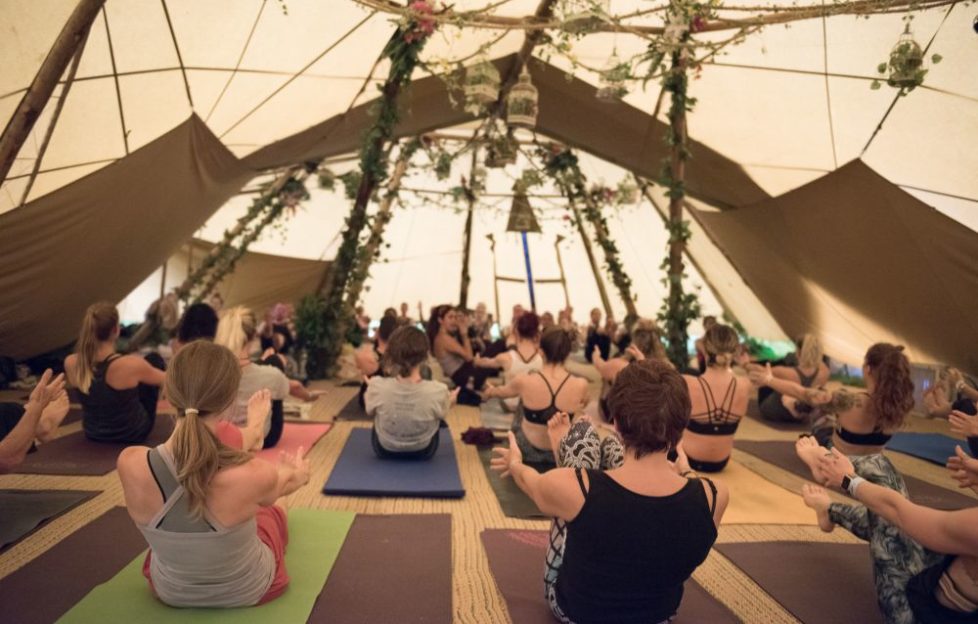 From the moment we drove up the grassy path with a car full of camping gear and yoga leggings, to the moment we left, the friendly faces that greeted us at Soul Circus Festival never stopped smiling. We got in early on Friday morning to nab a good tent pitch, and already there was a relaxed neighbourhood, feel good vibe going on. My friend Liv and I nodded to each other in approval.
Once we made ourselves at home, we were keen to check in and get started on the long list of classes available. So much choice, so little time! Our pre-planned schedule all went to pot though, the minute we laid our eyes on the vegan Ice Green truck. Because what comes before freshly made waffles, smothered with icecream, topped with honeycomb pieces? Nothing, that's what. And hands down, this was the best dairy free icecream I've ever had in my life. I'm never going to admit how many times we went back there throughout the weekend, so don't bother asking me.
Needless to say, the vinyasa class we planned on doing first, ended up being swapped for restorative yoga. Stomachs settled enough to throw ourselves upside down, we then headed on over to the aerial yoga we'd been eyeing up since we got there. This was one of the most fun hours over the whole weekend, and although Cirque du Soleil probably won't be hiring me any time soon, I felt like a proper acrobat for a few minutes.
Somehow after that, we still had a bundle of energy for a 90-minute funky yoga class lead by the vibrant Kathy Ran. We flowed and sweat to upbeat tunes in a jam-packed tepee full of fun vibes. And then we were ready to eat again. Now if you're not like me and the thought of spending an entire weekend eating raw, vegan, organic deliciousness sends shivers down your spine (it's ok I get it), then don't worry. Although my kind of food was in abundance, much to Liv's delight, we also found barbecued chicken, bacon sarnies and seasoned fries.
We also found a rum shack! This wasn't in the evening though, when we'd settled in at one of the cozy bars, listening to the live music, while we rewarded our yoga efforts with a glass (ok a few) of bubbly. This was the following day, somewhere between morning meditation, the fabulous Taylor Harkness' vinyasa class and on our way to the hot tub. I ordered mine with ginger, Liv had elderflower. And we sank into the warm water, sipped our drinks, and looked out onto lake and life was so good.
It seemed many other people enjoyed the rum as much as we did, as there was a note on the shack by Sunday morning saying they'd run out! Good for them. We decided to use Sunday to restore anyway, and after a weekend of back-to-back yoga classes, that sauna couldn't have felt better. We were two happy little yogis. When the programme first came out, we couldn't believe the line up of amazing yoga teachers, and they more than lived up to their names. I loved the diversity throughout the whole festival. Everyone was on their own yoga journey, and everyone was just happy to be there, bringing their good vibes with them and sharing their energy.
For more information visit soulcircus.yoga