Fitness
Charlotte Hawkins: Staying On Track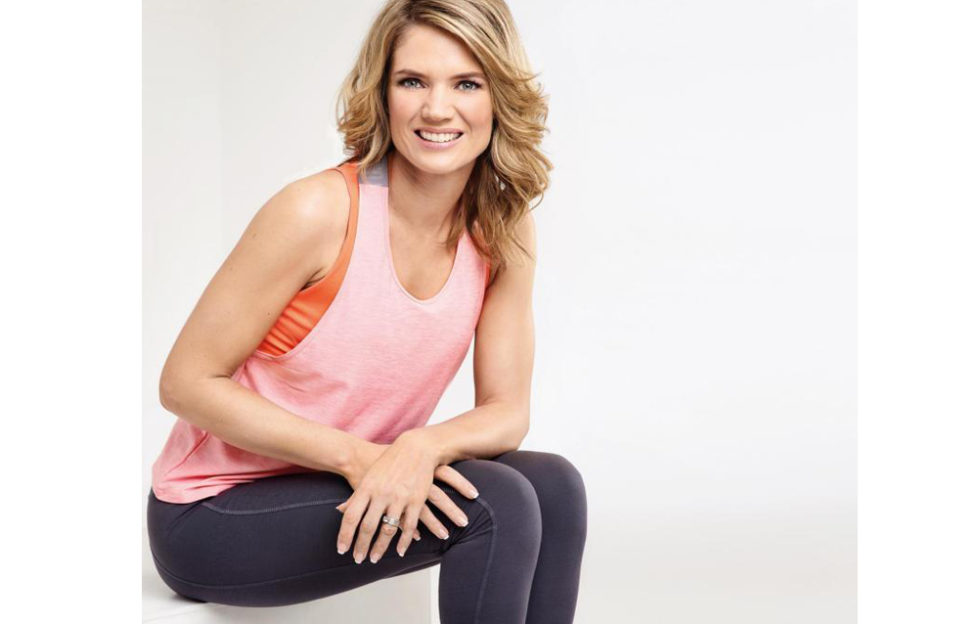 If you're struggling to stay motivated when the weather starts to turn, our wellness columnist has a handy hack – read on to find out how she's tracking her family's activities this month
It's that time of year when you may feel like putting your workouts on the back burner; it's cold and dark, Christmas is around the corner and you're wrapping up anyway, so who will notice an extra pound or two, right? Well, this is the perfect time to get moving, stave off the sluggishness and kick-start your health and fitness ahead of the festive season.
It's also the time of year to get creative to help motivate you along the way. You may not fancy putting your trainers on to pound the pavements in the rain, but there are other ways to get active and mix things up at this time of year. It doesn't have to cost the earth; never mind joining new gyms or signing up for extra classes, there are things right at your fingertips that will do the job. Why not get the whole family involved in an exercise challenge, or team up with a group of friends? I'm putting together a 'winter wellbeing' wall-chart where we all record the activities we do, then we'll reveal the winner at the end of each week. Although, I suspect it's going to be a race to see whether my husband and I can beat our four-year-old daughter Ella Rose, with her busy weekly schedule of gymnastics, swimming and dancing, as well as PE (and general bouncing around at every given opportunity!).
Here are my winter wellness hacks for staying active this month:
1. The more the merrier – get a group together, whether it's your family, some friends or colleagues. Start a competition and keep track of your progress – a good way of doing this is to use a step tracker to see who walks the most each week.
2. It doesn't have to be expensive – consider exercising at home if you don't fancy going out in the cold and rain. From online videos, to HIIT workout apps – the world is your oyster these days when it comes to programmes that will help you on your way. All you need to do is find one that suits you!
3. It's still important to get outside whatever the weather – ditch the car or bus for shorter journeys, get off the train early, and walk as much as you can. When I was a journalism student, I used to walk four miles and back across London to get to college as my daily exercise.
4. Teach little ones the importance of exercise all-year-round. Get them into healthy habits so exercise is second nature. There are lots of options you can do together as a family, like parkrun, for example. Or if you don't fancy purely running, try a family triathlon event. Pack up the bikes and go somewhere scenic for a cycle together.
5. Don't forget to look after your mental health at this time of year – I do baby yoga with Ella Rose, and she's also started listening to my mindfulness app, which she loves! Encouraging your children to relax at a young age will stand them in good stead for later in life and will help you to take some muchneeded time out, too.