Fitness
Charlotte Hawkins: Reseting Your Fitness Goals Now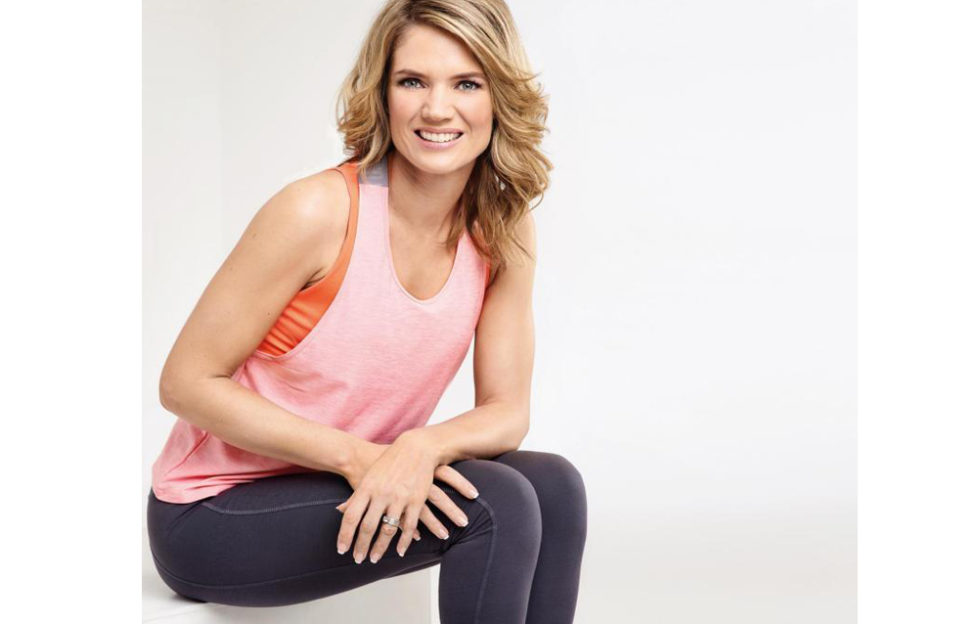 Our wellness columnist reveals why you don't need to wait for January to reset your fitness goals
A back-to-school state of mind
The summer months have flown by all too quickly, and now we're heading into autumn it feels like time for change. My four-year-old daughter, Ella Rose is starting school, and I'm taking it as a good opportunity to have a fresh look at my health and fitness, and taking inspiration from the playground. She is constantly on the move and never sits still, and loves even the simplest of exercises, such as star jumps and skipping. So, I'm going back to basics and I'm going to use this as my inspiration for some new workouts.
Embrace your inner child
I know it's going to be a busy few weeks getting into a new school routine, so I'm going to maximise the time I have to work out by squeezing it in where I can. I'll be making the most of any spare moments when I'm sitting down to do core strengthening (although I think perhaps I'll save that for when I'm in a car, rather than sat at the Good Morning Britain desk!). I'm going to make sure I have some time to reset and refresh; I've booked in a yoga class, and will be using my mindfulness app. I'll also be making the most of some outdoor time while we still have the last remnants of warmer weather. I'm a firm believer in the restorative power of nature – I know a lot has been made of 'forest bathing', but any 'nature bathing' will do… even just 20 minutes in a park can lift your spirits. I have a spot in my garden with a eucalyptus tree that smells amazing, and that does the job for me!
So, I'm using this back-to-school time of year as the incentive to get into some new habits and routines. Here are my top tips for this month:
1. Use milestones to set yourself new challenges and goals. It's never too late to shake things up and have a fresh approach. Don't wait until New Year to make resolutions – you can have 'New School Year' ones instead this month.
2. Think like a child and stay active. Take inspiration from your little ones and don't sit still – be a fidget. Do star jumps, press‐ups and sit‐ups when you get a spare moment.
3. Make the most of squeezing in extra exercises, for example when you're in the car (when parked!). When you're sitting waiting for the children to come out of school, why not make the most of that time? Stomach exercises, inner thigh squeezes using a tennis ball, hold your core in. It all helps.
4. Mix things up! Are you stuck in a fitness rut by doing the same types of exercise? I'm going to take up yoga again as a way of toning up, as well as re-balancing my mind.
5. When it's a busy time, make space for those things that are going to make you feel better. Even just taking time out to do a series of stretches and breathing exercises will help.
I use a meditation app just to take some time out to help recharge my batteries. Don't forget, one of the easiest ways to reset is simply taking a few minutes to appreciate the outdoors for that instant boost!