Fitness
Charlotte Hawkins: "Exercise Outdoors To Beat The Winter Blues"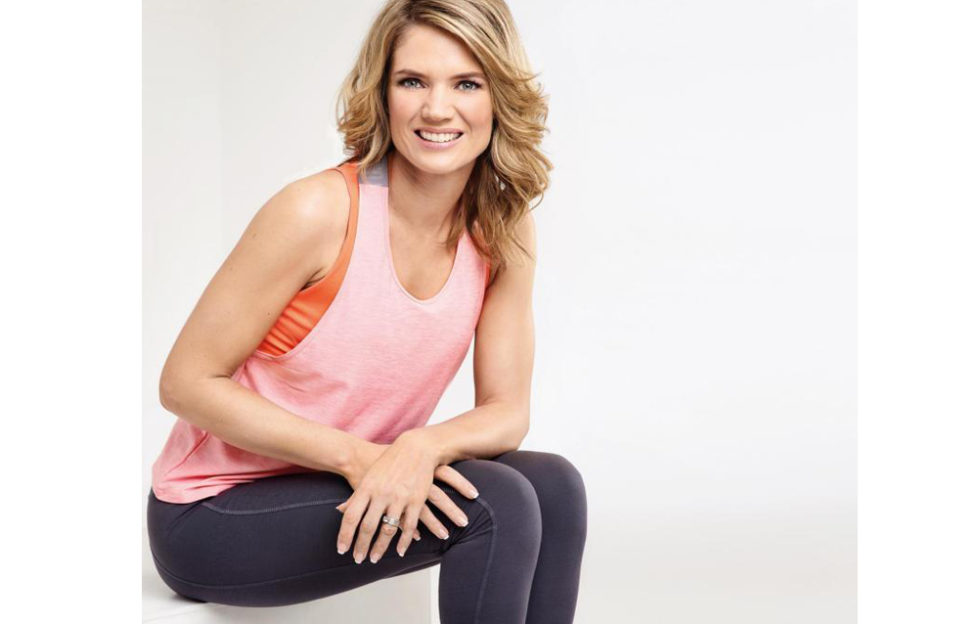 Finding it hard to stay motivated now that autumn is rolling in? Charlotte reveals her top tips for picking up morale and boosting your energy levels
Where has this year gone? Summer has absolutely flown by and it's strange to think we're entering autumn already. I know this year is one that many people would rather forget – or at least hit reset on – especially as life continues to feel out of kilter in so many ways. It's also been extremely tough for those who have had to cope with loss, or now face unwanted change with fear and anxiety. But, as we all transition into the new normal, I'm trying to embrace the positives. For starters, I'm grateful for the extra family time this summer has afforded us and, if nothing else, it's helpful to recognise that lockdown has given us all a chance to reassess our priorities in life and reflect on how we use our time.
When routines are disrupted, exercise is often the first thing to get bumped down to the bottom of our priority list – when it's actually the most crucial time to schedule in a mood-lifting workout. Exercise helps you to de-stress and it boosts energy levels, while also increasing your motivation and productivity. When I'm inactive, I find it twice as hard to motivate myself, and a lack of exercise makes me feel lethargic, which is why it's so important to break that cycle. If you're one of those people still working from home, make sure you take a break away from endless screen time and get outdoors to get your blood pumping. Even a brisk walk around the block can do the trick. I try to get outdoors whenever I can, as being surrounded by nature always seems to make things feel that little bit better.
While the weather over the summer may have put a spring in your step, it's vital you keep it up through autumn to stay energised and positive. Here are my top tips for refreshing your fitness regime:
1. Make a plan for the next few weeks and set yourself goals you can work towards. Keep track of how much exercise you're doing and schedule workout times in your diary so that you'll stick to them.
2. Try something new to refresh your training schedule. Thanks to online coaching and classes, there's a wealth of options out there and a lot more flexibility. And remember that it doesn't need to cost the earth! Try skipping and using weighted squats each day to see just how much you can improve in a week.
3. Do your bit for charity by taking part in a sponsored virtual mini-marathon, or take inspiration from Captain Sir Tom Moore and have a walk around your garden! So many charities are struggling this year, so this is a chance to raise some much-needed funds while boosting your fitness.
4. Exercise outdoors when you can to beat the winter blues. I'll be taking vitamin D supplements over the next few months to up my levels, but make the most of daylight by getting out at lunchtime for a power walk too. Studies have shown that getting out into nature can help to reduce the risk of suffering from depression and anxiety, so avoid staring at four walls all day.
5. Start the day as you mean to go on with a green smoothie packed full of fruit and veg. Upping your intake of mood-boosting foods such as oily fish, nuts, whole grains, omega 3 seed mixes, leafy greens, bananas and berries will make the world of difference – and why not try a meat-free day once a week, too? A hit of sunshine in your diet will help to see you through those gloomy autumn skies, I promise!