Fitness
Charlotte Hawkins Destress in December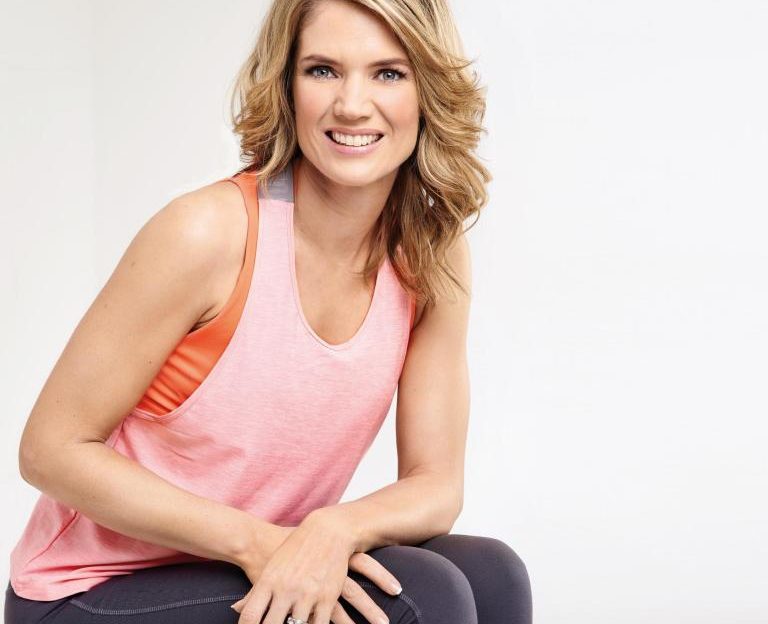 Christmas can be a melting pot of stress in any household, with mounds of presents to buy, plans to organise, excitable children to manage, parties to fit in, and even family politics to resolve. There are ways of making sure it's a time for celebration though, rather than one you end up dreading.
I am in the fortunate position of being one of those people who unashamedly loves Christmas. The buzz, the sparkle, the craziness – bring it on! Unfortunately, that doesn't make it any less hectic. You know the countdown clock is ticking, and you've got 80 Christmas cards to write, 30 presents to wrap, food to buy and you still haven't worked out what you're going to get your husband for his present. But none of that matters because it's Christmas!
This year, my daughter Ella Rose will be three, and is fully signed up to the excitement of it all. Although every year brings its own stresses, for me the secret is to try to preserve some of the magic of how we felt about it as a child. It was a special time of year when anything seemed possible. The time of year when you broke the rules – stayed up late and had chocolate for breakfast. Here are my tips for a happy and (relatively) stress-free Christmas.
1. Be organised
I find the key is to start as early as you can. Make lists of what you're going to buy people. I keep a Christmas list on my phone and jot down ideas in the few months beforehand, so I've got options. I keep all of those Christmas gift catalogues to flick through if I'm stuck for ideas. I always think it's nice to have a thoughtful present – it's not all about spending lots of money.
2. Keep it simple
Share the load when it comes to catering. When we're hosting, my husband will do the turkey, and I'll do starters and desserts. If you're short of time, cut corners. I'm a fan of assembling, rather than cooking, when it comes to things like canapés. Cook desserts and freeze them in advance so it's not all last minute. Remember, it doesn't have to be perfect – Christmas is all about memories, such as the time I made a Christmas bomb pudding that was rock hard and needed sawing up before giving to family.
3. Remember the magic
Christmas is about spending time with friends and family, going to church if that's your thing, carol singing, seeing Father Christmas. One of my most special times was when I was pregnant and I used to wake up really early, unable to get back to sleep. I'd creep downstairs at 4am, snuggle up and watch back-to-back Christmas films while wrapping presents.
4. Look after yourself
This time of year does tend to be a time when many burn the candle both ends. You're busy at work but you've got lots of social events, too. Get sleep where you can, and boost your health with supplements. It's easy to get ill when you're run-down. I find vitamin D useful and often take a fizzy multivitamin to give me a boost.
5. Post-Christmas plan
If it does all gets too much, then schedule in a break or something to look forward to after Christmas. Go away in January, or book a spa day. Some people find the lull after the buzz of the festive period hard, so give yourself a light at the end of the tunnel. However you're spending Christmas this year, I do hope you have a very special one!