Fitness
Camilla Dallerup On Intention Setting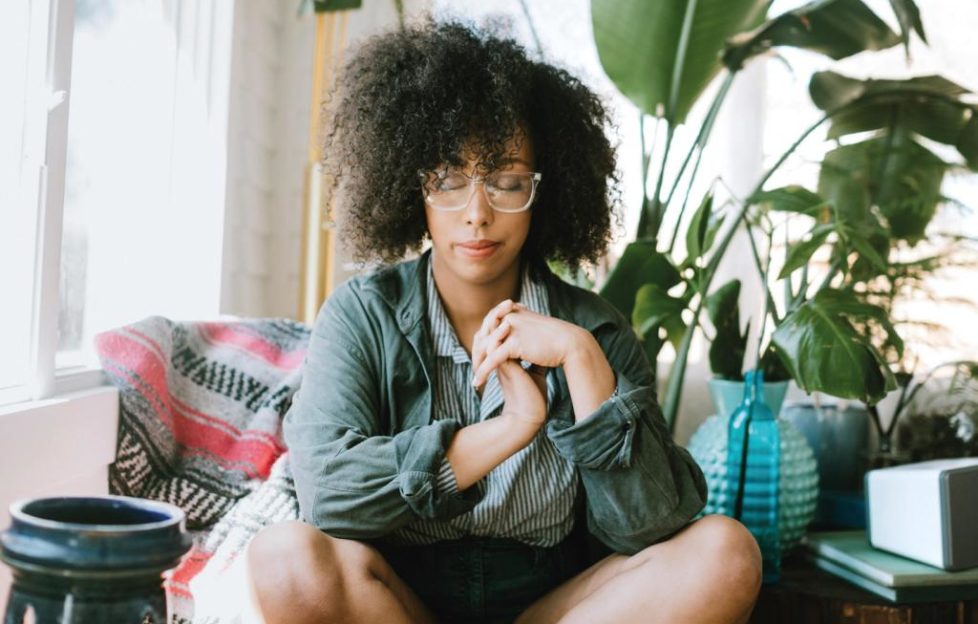 The other day I sat down in LA to record a podcast with the founder of myintent.org, Chris Pan. Myintent encourages people to have inspired conversations, and reminds everyone to find their word of intent. They ask the audience "What's your word?" and then suggest you have yours engraved on one of their bracelets, so you can be reminded of it every time you look at your wrist.
I have created bracelets for my clients and I have personally used these bracelets to set my intentions for the last five years. I find it is a really powerful thing to do, so I wanted to share with you why setting intentions is as important as setting goals, if not more so.
What happens when we goal set is that we often put unnecessary pressure on ourselves – we stress over the time frame of achieving them – and things outside of ourselves can affect whether we actually achieve them or not. Conversely, intentions are within our control and completely achievable, and they align with what we feel on a deeper soul level.
While achieving my goals, such as writing books, starting new collaborations and wanting to become more present in my life, I have personally used words of intention such as 'patience', 'be here now' and 'disciplined'. It feels really good to set these intentions and feel them starting to manifest. You can consider right now what your 'word' is – what is the quality you would like more of in your life? Is it balance, peace or love? Choose your own word and then write it down on a Post-it note, which will be your reminder of the word each time you see it. As self-development author Wayne Dyer said, our intention creates our reality.
Try this now: stop procrastinating!
As I write this, I'm speaking as much to myself as I am to you because, let's face it, we have all been in that place of wanting something to happen in our lives, whether that's starting a new fitness regime, eating more healthily or choosing a new career path. Sometimes, however, we continue to think about it and dwell on the excuses of why it's not happening. We hide behind not having enough time, money or knowledge. Deep down we know that where there's a will there's a way, but we procrastinate some more. But hey, if we don't start, we won't fail – right? Wrong! Not starting is failing. One thing I know for sure is that even the biggest challenges are possible when we commit to taking small steps towards them. Stop waiting for the right time or 'to feel motivated' All you have to decide is what you can do right now – don't worry about having the whole plan worked out, just start and know that each step forward you take will help the path unfold. Try this method:
1. Put on a relaxing tune, sit somewhere comfortable and close your eyes
2. Imagine, with each breath, you are tuning into your intuition a little further
3. Ask yourself what the one thing you can do today is. Say "My step of action is…"
4. Next, without hesitation, get on and do it – pick up the phone, go on that walk, research that thing. Tomorrow, repeat the action and prepare to take the next step. You've got this!
What to read this month
You are Amazing
by Sonia and Sabrina Choquette-Tully
This book is a quick guide to life, from setting healthy boundaries to recognising your patterns of behaviour and so much more. It's so easy to read, but it really gets you thinking about the things in your life that may need a little declutter, cleanse or fine tuning. The book has exercises with leading questions throughout, guiding you to reflect and observe your behaviour, and allowing you space to consider any changes you might want to make or even just to understand yourself better. It talks about the ever-important connection between our heads and our heart, and encourages you to drop into these areas of the body to connect with the guidance that is there. The title is also filled with great real life stories that you can use as inspiration. Sonia and Sabrina, who are actually sisters, talk so much sense in this book – it's so refreshing and touches on some really important themes in a straightforward, yet warming, way. My favourite part of the book is when the authors discuss 'energy drainers' and how to handle these types of people. If you are looking for a quick read that will help to transform your way of thinking, then you will enjoy this book.