Fitness
Binky Felstead: "I'm More of a Go-For-It Girl"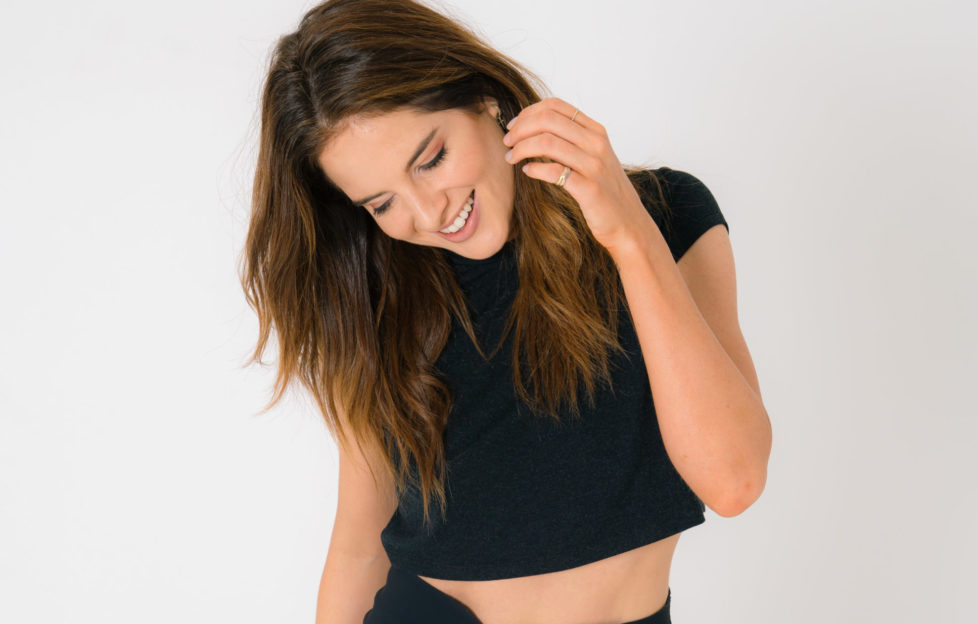 Classed as one of the Made in Chelsea OGs, Binky Felstead is much more than the TV personality we fell in love with back in 2015.
We sat down with the founder of The Mummy Tribe, mother to daughter India and now e-book author to find out her go-to lockdown workouts and why walking is important in her family.
What's Your Daily Routine?
"I get up at 7am and I make India's breakfast and then take her to nursery. After that, I squeeze in an hour or 40-minute workout in my gym or with my personal trainer, Tyrone."
What Have Been Your Go-To Lockdown Workouts?
"I do high intensity bodyweight workouts nearly every day with Tyrone. He got me back to where I am after having India.
"We mix it up with strength and high intensity because I like getting a sweat on. Tyrone does yoga and Pilates too, but I'm more of a 'go for it' girl."
Do The High Intensity Workouts Give You A Good Headspace?
"It starts the day for me perfectly. It gives me those happy endorphins and means I've got more energy; I feel more positive."
What Do You Eat In A Day?
"I don't really have breakfast, instead I have an early lunch. Usually that's salmon or meat with loads of veggies.
"I eat chicken and fish and try not to have too much red meat. For dinner, I usually have a salad-based protein meal. Max, my partner, and I love our spice and we do quite big portions.
"I'm also trying to learn new recipes for both India and me, so we can eat as a family."
What Has Motherhood Taught You?
"An awful lot, where do I start?! It's taught me patience and I appreciate everything so much more. I want to be the best I can be for her and make her proud!"
Is Walking An Important Part Of Your Exercise Routine?
"Massively, especially in lockdown. When Max and I haven't got anything on at the weekend we do a long a three-hour walk.
"It's so good for your health and your mental wellbeing. Getting out there; getting some fresh air – I love it!
What Can You Tell Us About The E-book The Mother of all Workouts?
"It's a step-by-step guide of what to do after those first few weeks after having a baby leading up to when you can start to higher impact workouts again.
"It has a physiotherapist's instructions, quick recipes and nutrition, which is so important in those first few weeks."