Fitness
Amanda Byram: "I Believe That How We Exercise Is Not Nearly As Important As Why"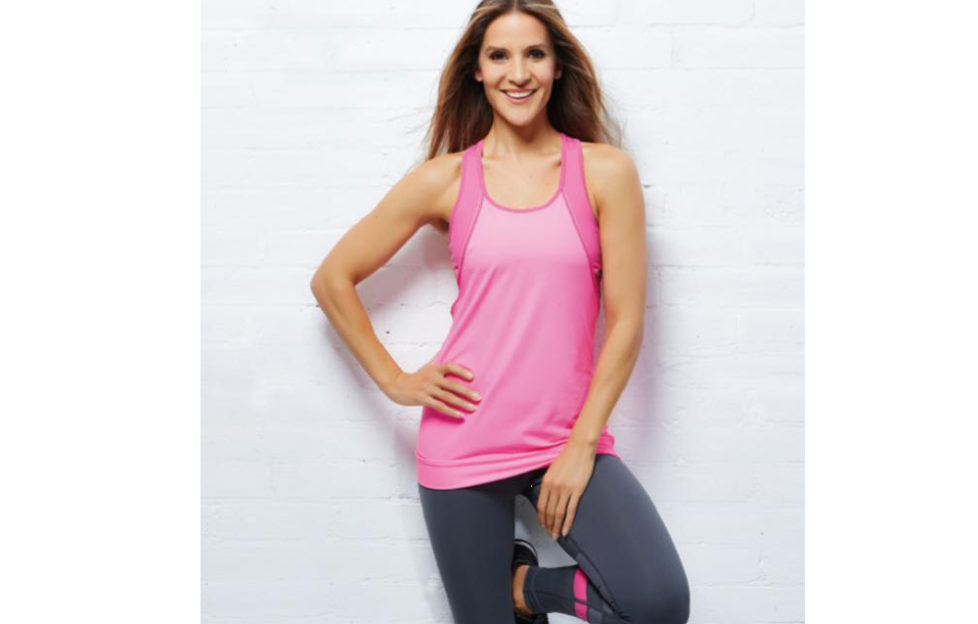 Our wellness guru tells us why exercise is crucial to our health and how we can learn to love it – even when we're not in the mood
Wherever you look, the benefits of exercise are well documented, from the prevention of illness and prolonged life, to mental clarity and improved self-esteem. There are of course some universal truths when it comes to exercise: we should all engage in some type of activity that gets our hearts pumping, blood flowing and muscles working one way or another, pretty much every day. How you do that is entirely up to you, yet before you can begin a lifelong romance with exercise, it is important to embrace the underlying reasons why physical activity is so important for our bodies, minds and spirits. I believe that how we exercise is not nearly as important as why we exercise, so instead of working out because you think it will make you look good, exercise because it will make you feel good. Here are my top tips for how to get around those feelings when you're not in the mood.
Enjoy it
Life is too short to spend time doing something you don't like, so make sure you find activities you enjoy. What's more, remember that one size does not fit all and what works for those around you might not be the right fit for you. Personally, I don't like swimming. I know that swimming is a great form of exercise that gets my heart going, my lungs working and muscles moving in a low-impact and supported way, yet the thought of stinking of chlorine, wet hair in winter and aggressive swimming pool lane-hoggers just turns me off. In contrast, my husband loves to swim and says the pool is the one place in the world he can go to mindfully close out the outside world. The point is, that you need to find what works for you and embrace it.
Be patient
We often become impatient when we don't see immediate results, and this can be the ruination of a potentially great fitness journey. It is important to note that when you train, you will not see results straight away. So if you train hard this week, you will not see gains until next week, or maybe even the week after that. On average, it takes about three weeks before you start to see some serious changes. Take your time and go easy on yourself. You are creating a lifestyle, and that takes time to fall into place.
No excuses
Saying 'I don't have the time' is simply not an excuse. If you struggle for motivation, consider joining a team. Team sports can be a great way to introduce exercise into your life, while simultaneously improving your coordination skills, building mental strength and even presenting new opportunities for sociability outside your existing circle of friends. Also, remember that the world is your treadmill! If running or walking is your exercise of choice, then all you need is a pair of trainers and a dollop of enthusiasm: simply open your front door and off you go!
Buddy up
Having a support system is also extremely important. If team games aren't your vibe, it is helpful to find a friend who wants to go on
For more, read this Amanda's debut book The Switch is available to order now on amazon.co.uk (£19.99)