Fitness
Amanda Byram: Complementing Her Workouts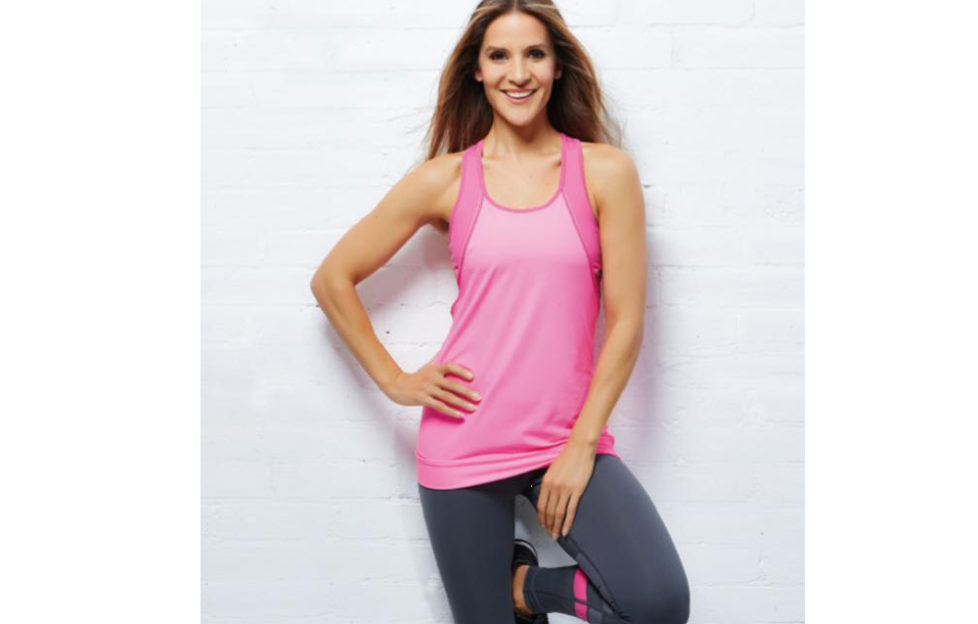 Our fitness guru reveals the alternative therapies that she finds helpful in maintaining a healthy body
Our bodies are designed to work in balance and harmony. However, in an age where we are working harder, reaching burnout quicker and there's a marked increase in sedentary lifestyles, it is rare to be completely pain-free. In the past I have endured injuries, aches, pains, and conditions that I could not resolve conventionally. Painkillers, antihistamines or MRIs are always the order of the day and so over time, I found alternative therapies that have been really helpful.
Visceral manipulation
Visceral manipulation, sounds like a kinky French massage, but is far from it. The French part is correct; originating in France, osteopath Jean Pierre Barral's work with the viscera (organs) led to the development of a specific form of manual medicine: visceral manipulation. Our viscera are suspended in our musculoskeletal system via fascial connections (fascia). Fascia is a connective tissue beneath the skin that permeates and surrounds all tissue in the body and aids in support, stability and movement. If there is pain deep within the body, a distinct connection between our viscera and our fascia can often be found. Visceral manipulation is therefore extremely useful to treat issues that cannot be resolved through conventional treatments like physiotherapy, osteopathy or chiropractic treatment. It is often used as a missing link in difficult musculoskeletal pain, as well as symptoms relating to the internal functions of the body (digestive and reproductive systems) and therefore has a wide range of uses including possible relief of IBS, fertility issues, breathing disorders and more. I see VM therapist Graham Stones for an injury in my hip. Graham uses gentle manual therapy technique with a specific placement of soft manual force to encourage the normal mobility of the organs, the connective tissues around them and their relationship to joint and muscle balance and function. For more information about Graham, head over to brokenyogi.com.
Chinese herbs
After years of suffering from a skin condition called Urticaria (chronic hives), I called upon the help of acupuncturist and Chinese herbalist, Zoe Lake. Zoe's uniqueness lies in the fact that she combines several therapies; acupuncture, Chinese herbal medicine and Tui Na massage. Zoe's intense acupuncture can relieve everything from back pain and sciatica, arthritis, migraines and allergies, to name a few. When it comes to Chinese herbs; she is extremely knowledgeable and her formulas are tailored individually, depending on your needs (unveiled by the lengthy form you must fill out). I was amazed that my Urticaria dissipated almost immediately after drinking the tea! Zoe's herbal concoctions can treat an incredibly vast range of ailments from skin disease, eczema, acne, urinary, gynaecological and gastro-intestinal issues, chronic fatigue, psychological disorders. Tui Na is an ancient form of massage that stimulates the meridians through a series of manipulation and acupressure techniques. To discover more about Zoe, visit zoelake.co.uk.
Chiropractic treatments
The word 'chiropractor' often causes confusion, and chiropractic work can sometimes be overlooked when injuries are concerned. Does it mean fixing backs, muscles or joints? Actually, it's a combination of all three, with some focus on neural activity. A chiropractor works on strengthening the nervous system by figuring out where restrictions of the spine occur. This leads to having a nervous system that is able to function better, which is crucial, because it is important for the central nervous system to communicate with your body, in order to be pain-free. When it comes to chiropractor work, my go-to is Ben Searle Baker, a former PT who is a whizz at muscle testing. He finds a correlation between a muscle that is in pain and where that muscle is attached to the spine before adjusting the spine accordingly, in turn, activating the muscle to function pain-free. Ben uses his prior experience to combine his chiropractic work with tailored exercises and this allows him to create a programme to strengthen the weaker muscles that stop pain-free movement. You can find Ben at thisislondonwellness.com.