Fitness
Abbey Clancy Talks Sportswear, Swimming and Scambled Eggs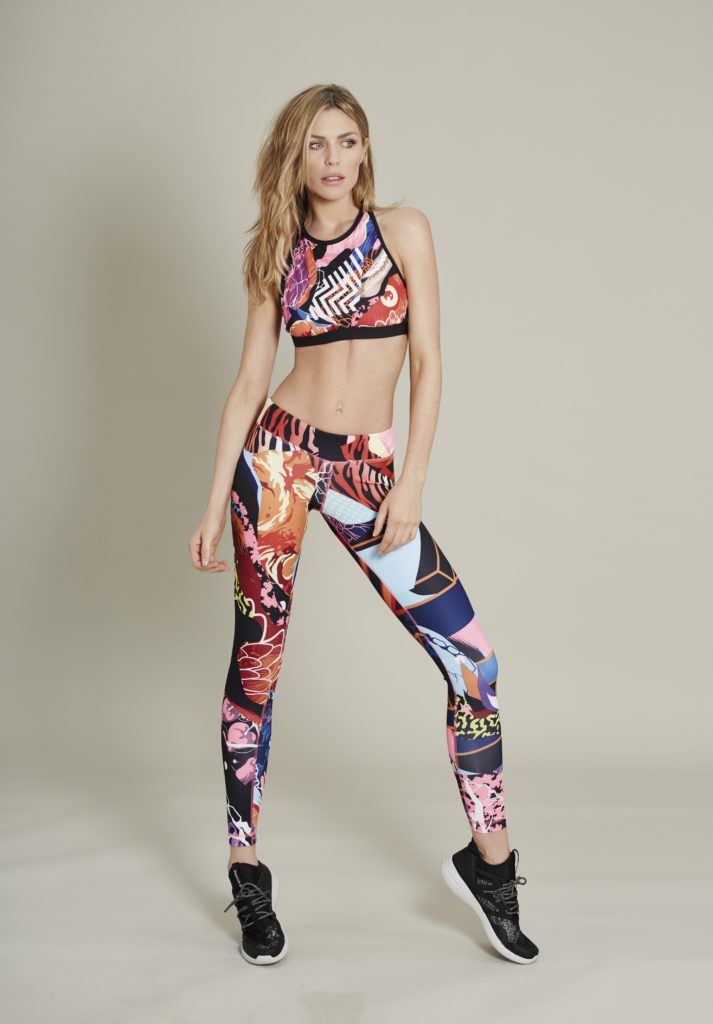 With a lithe frame and cheekbones that could cut glass, it'd be easy to assume that Abbey Clancy must be on one hell of a diet – confined to a daily menu of a single kale leaf and gallons of water. "Pass us one of those croissants will you? I had a sausage sandwich before I came out as well!" Or perhaps not. Buttery pastries and platters of fruit (obviously) aside, I met with Abbey at The Hoxton Hotel to talk about the model's new autumn collection for Reebok. Now in her third season for the sportswear giant, the former Strictly champion knows a thing or two about fashion. As a front row regular, Abbey has also hit the big screen with a cameo role in the new Absolutely Fabulous film. She talks me through her favourite pieces, occasionally stopping at the sight of some familiar prints. "These look like my glitterball trophy!" she laughs as she thumbs a pair of purple sequin print leggings. Although she's not adverse to the hit show's bejewelled outfits, her day-to-day wardrobe is a little more sedate. "It's all black. That's my comfort zone, so I'm really happy that Reebok have included a pair of black printed leggings – something I would wear in and out of the gym." Ah yes, the gym. We couldn't let the Britain's Next Top Model judge go without finding out all about her workout secrets…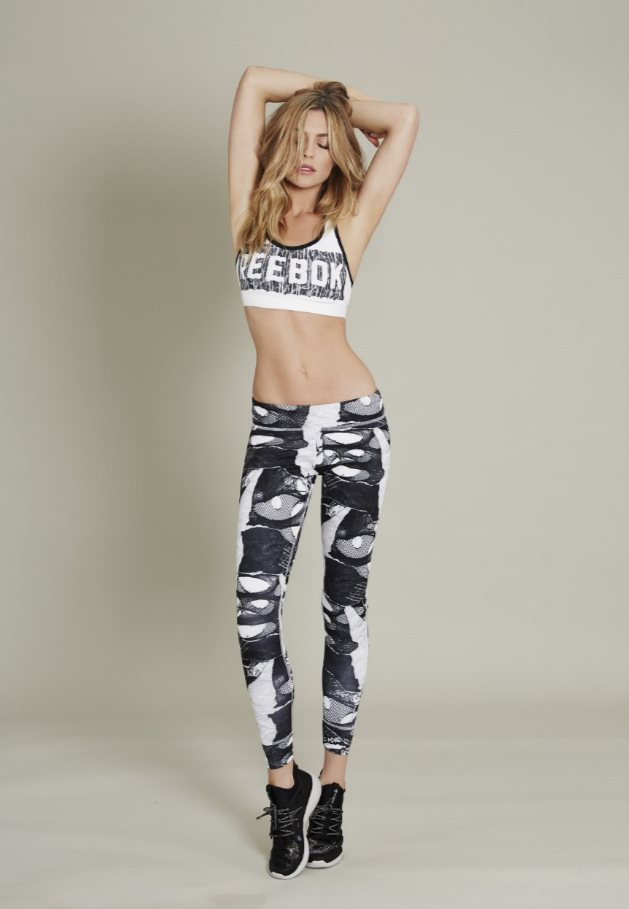 When it comes to broaching the subject of Abbey's exercise regime, I'm half expecting a typical celebrity answer of "I'm just really lucky, I eat burgers every day", or something similar but equally unbelievable. However, I was pleasantly surprised to hear that, yes, genes play a significant role in her athletic figure (Google her mum and you'll see what I mean), but Abbey moves…a lot. "I've never been one for lounging on the couch and watching telly, you stay active enough running after the kids some days – the only time I sit down is when I go to bed. Keeping fit is a lot easier now that I live in Surrey and am surrounded by parks and amazing walks. I hate running, I can't do it but I love a family bike ride or pushing the pram with my 20 million stone baby! Then the toning element comes from reformer Pilates, I love it," she tells me.
With two young girls and new projects in the pipeline, I can't help but wonder if Abbey's hectic schedule leaves her struggling to find motivation to bash out a few reps. "Sure I have days, like today, where I know I'm just not going to have time and that's fine. I think everybody exercises for different reasons – whether it's stress-relief, to lose weight, tone up or for their overall health," she says. "For me it makes a massive difference to my energy levels and muscle tone.
Naturally Pete's name crops up throughout our conversation and I suddenly have visions of them competitively working out together securing the title of the UK's fittest (and tallest) family, but she insists that this couldn't be further from the truth. "I never workout with Pete, he does so much for his job already and even keeps it up on holiday, going for a run or hitting the gym and that's a little too dedicated for me!
Read the rest of our interview with Abbey in our November issue, out Friday
}