Fitness
7 ways to boost your marathon training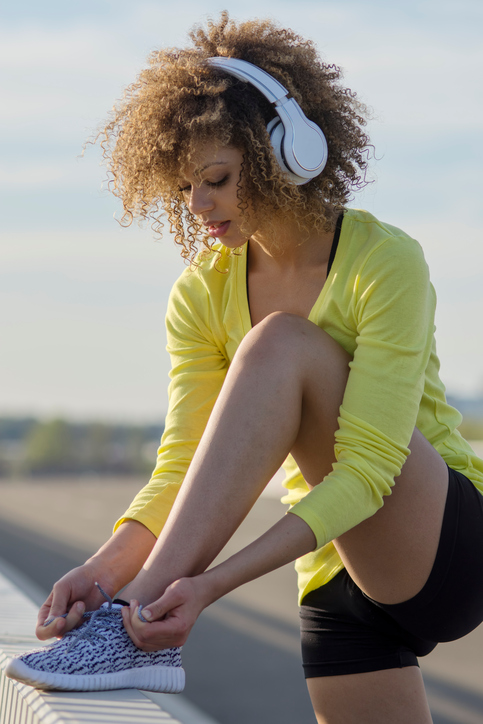 With marathon training in full swing we caught up with Nick Anderson, Team GB athletics coach and Saucony UK ambassador, to ask him for his top tips to help you beat the 26.2 mile challenge.
Run at the speed of chat When starting out on your marathon training journey, aim to be able to talk at all times during your run. This is a good indication that you are running at a pace that is right for you. For the experienced runner, this is your easy run or recovery run pace.

Be yourself There is a lot of literature on running technique but initially I advise that you simply run naturally and comfortably just remembering these three things; feel tall, light and always aim for a very slight forward lean.

Relaxation is key Relax the shoulders and elbows to prevent your arms and hands from coming across the body. Great athletes are relaxed even when they are running hard… Don't fight it, breathe and be in control.

Fixating on long runs too early can be counterproductive Good plans will have you increasing your long run by 10-15 minutes each week and may include an easier week every three to four weeks. Recovery is key and an easier week with a shorter long run every few weeks will help the body to adapt and progress. Only in the last eight to 10 weeks should you include long runs with blocks of your planned marathon race pace built in if you're targeting a time.

Use your training plan as a guide and listen to your body While a training plan is vital in getting you ready for a marathon, it's just as important to listen to your body throughout your training. Make sure you are recovering well and not getting too tired or sore. Use the plan only as a guide and make the key ingredients work for you.

Nutrition can help prevent injury Focus on never being hungry and never being over full. You need to think about fuelling your next run, remaining fuelled on your current run and recovering from the last run. It's always worth spending a little time preparing and getting your nutrition right. If you want to avoid injury and illness your nutrition along with quality recovery is key.

Never underestimate the importance of technical trainers and kit Invest in a proper pair of running trainers from the word go to prevent injury and make the running more comfortable. It's also worth buying a running kit made of specific technical fabric. This is vital to aid comfort. The right clothing will help wick the sweat away from the skin, feel less heavy and support the correct areas.

Training kit essentials

Looking for a good pair of running trainers? We have fallen head-over-heels (figuratively) for the Saucony Guide 10 in citron and teal. These beautifully bright trainers bring comfort to road and track runs and help fast feel a little faster.

A good pair of running tights is essential to your training. Try this pair from Asics for style and comfort. Plus, the wide waistband includes two integrated pockets which are bound to come in handy.

A supportive sports bra is essential for all runners. Give the Nike Pro Fierce Reflective a try and thank us later. Complete with moulded compressive panels to provide support and natural definition along with wicking fabric, you'll look and feel great when pounding the pavement in this key piece of kit.
Do you need help raising your marathon sponsorship? Click here for seven genius ways to help you boost your fundraising}