Celebrity
Laura Whitmore Chats Fitness, Mental Health and Motivation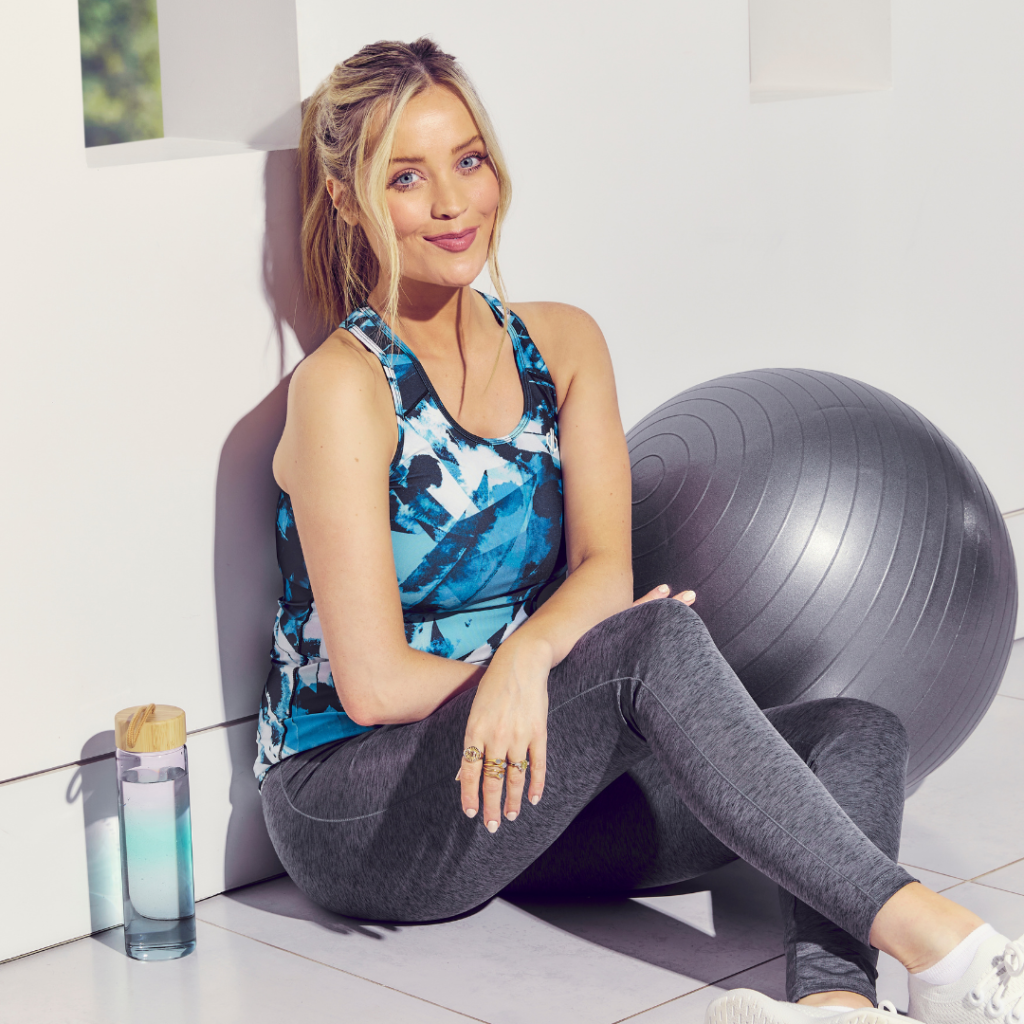 As well as becoming the host of Winter Love Island, writing her book No One Can Change Your Life Except For You (£12.99, Published by Orion Publishing); hosting the podcast Castaway and filming for the new series with Celebrity Juice, Laura Whitmore has recently collaborated with fitness brand Dare 2b to launch The Laura Whitmore edit. We chatted to her about living in activewear, dog walks in the park and finding the motivation to exercise. 
Going on a run or a walk is time I get to spend with myself.
I might have my phone with me while I'm out, but I'm not scrolling; I'm normally listening to a podcast. Physical health is so intertwined with your mental health and going on a run can help me figure out a work problem or that thing going on in my head that I can't resolve. It changes your perspective, and your mind is that bit clearer afterwards. So for me, that's a very important side of exercise. 
Sometimes I do have to fight through it when my body says it doesn't want to do anything.
I just feel like, for my mental health, I should do something physical, but then on other days I really don't feel like doing it. I think we should listen to our bodies because they can tell us a lot.
I feel most like myself when I'm walking my dog and I know that seems so simple and normal, but honestly, it's so lovely.
Just going to the park and watching the dog run around and be so carefree. Also, when you've got a dog you kind of know your neighbours more because you recognise who owns what dog.
I'm so looking forward to not having a diary that's like: 'Today I'm meeting this one friend for a walk,' once restrictions are lifted.
It would be nice just to be together and to go out in a group. I'm also excited for festival season and picnics! It will be quite nice when we can all go and hang out in the park together. 
To read the full interview with Laura, pick up a copy of the May issue of Health & Wellbeing magazine.