Celebrity
Katie Piper On Why She Doesn't Set Resolutions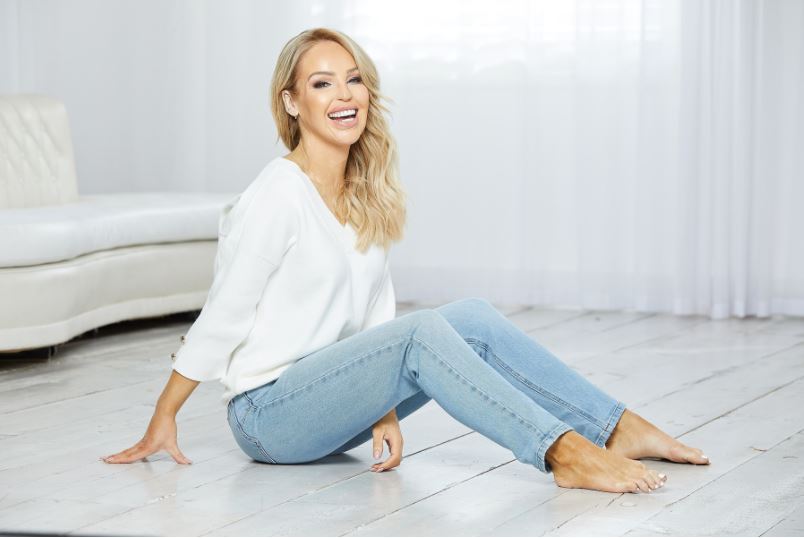 Katie Piper is a joy to talk to, and you can really feel the positivity that radiates from her. This mindset has taken time to cultivate as, at the age of just 24, she was subjected to a horrifying acid attack by her ex-boyfriend that changed her life forever and left her with catastrophic injuries. Katie overcame a staggering 300 operations to establish the Katie Piper foundation, which aims to raise awareness for burns victims. Since recovering, she's presented documentaries such as Katie: My Beautiful Face, written books including Beautiful and Confidence: The Secret, competed in the 16th series of Strictly Come Dancing and started her podcast Katie Piper's Extraordinary People. H&W caught up with her to discuss gratitude in a pandemic, why she doesn't set resolutions and her new product range.
Katie on… gratitude
"The positive of the pandemic is that it's made us all practice gratitude over shelter, clothing, health, food; all the stuff we took for granted. It's been a great year for me in terms of being able to reconnect with my children and actually improve the relationship with them, because the thing that lacked was time. The pandemic has given me more time because I don't commute, and lots of my jobs that were done on location are being done at home. To keep them entertained, we went back to the old school ways of doing a lot of arts and crafts, cooking, gardening, all hands-on, practical stuff that didn't really involve a screen, because their home schooling was all on screens, so by the time we'd finished doing that, they didn't want to sit on iPads. It was quite nice to relive some old stuff from my childhood that I did with my mum."
Katie on… resolutions
"I'm not a believer in new year, new me. I think in life, if you want something enough, you will make it happen, whether that's in February, October or right then and there. I love affirmations – my favourite one is 'it's never too late to be who you might've been, you don't have to wait for a new year'. However, I do think that, even for those who don't believe in affirmations, it's a time when we start to think 'what do we want from this year for myself, for my family, how much time am I going to dedicate to my mental health, my wellbeing?' and really think about ourselves. So I suppose that, although I don't believe in new year's resolutions, I think it's a time to start making yourself a priority and goal list. I certainly write an annual professional goal list."
Katie on… her new product range
"To start with, I've got some fragrance sets. The day fragrance, Confidence by Day, has a perfume and a reed diffuser, with a feminine and fresh scent of bergamot, orange and mandarin. Confidence by Night, which comes with a perfume and a candle, is a bold, sophisticated scent of cassis and jasmine for the evening. I also made a little one called Perfect Perfumes, which has a hand gel and a travel-sized perfume called Courage. I started these first because I thought they would be great for Christmas, and then later on next year in the spring, hopefully around Mother's Day, I've got some more bits coming out that will be suitable for pampering with your mum and as gift ideas. I've started selling it in Superdrug, and they have agreed to support my charity, so five percent of every sale will go back to The Katie Piper Foundation. The full circle of wellbeing is often about giving back as well, so it's nice that the customer is going to be donating to charity with their purchase."
To read the full interview, pick up the January issue of Health & Wellbeing with Katie Piper, on sale on the 3rd December.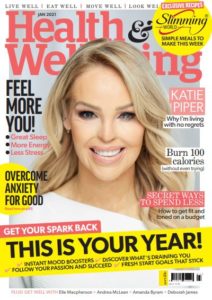 Katie's product range is available exclusively in Superdrug stores and online. Her podcast,
Katie Piper's Extraordinary People
is available now via all good podcast outlets.