At Health & Wellbeing HQ, we get it – it can be hard to make that jump and join the gym. You've got so much to find: the membership, the motivation and – perhaps most importantly – the confidence. That's why we're jumping at the chance to try out model Vogue Williams's new line of sports gear at Littlewoods!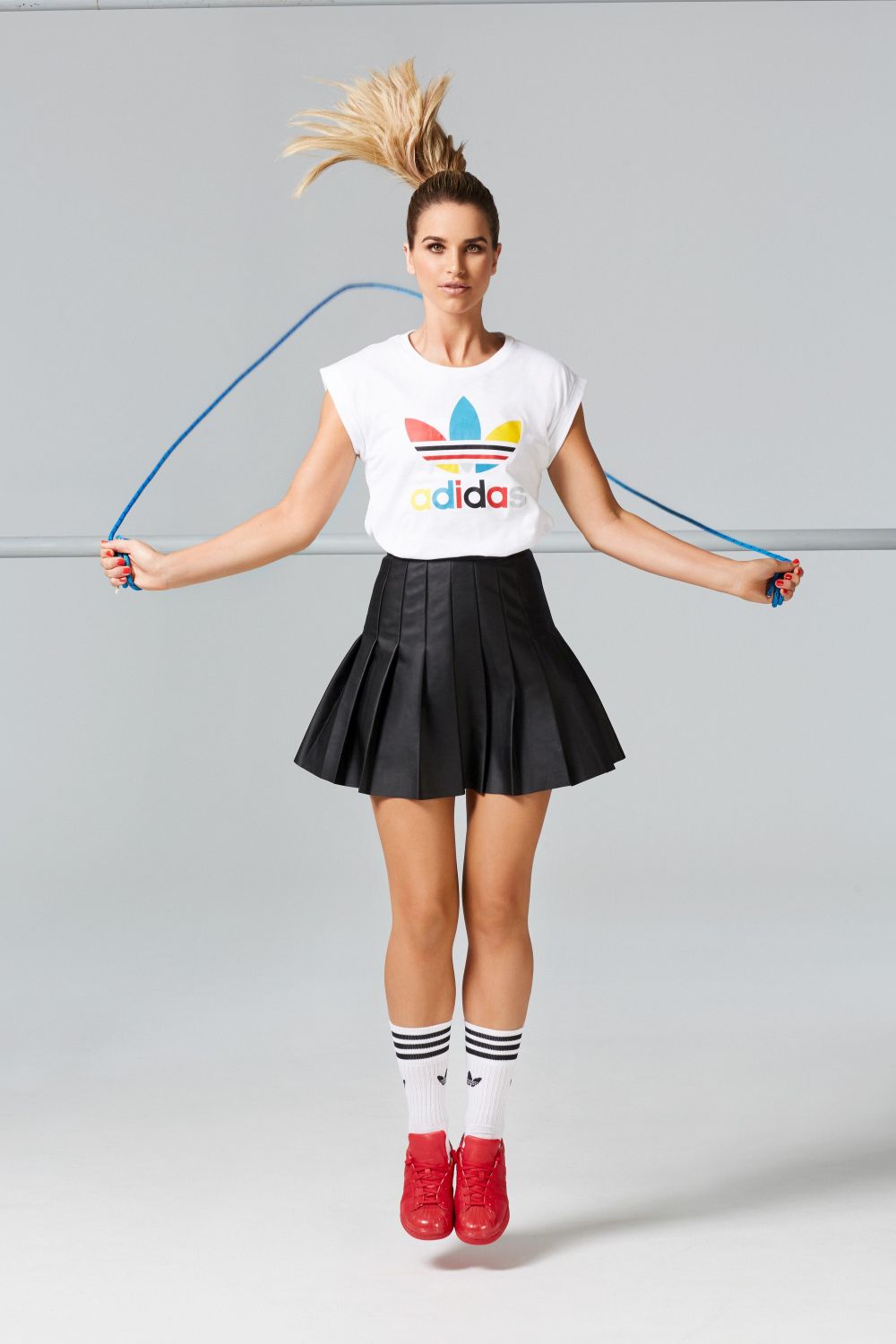 Heading up the retailer's latest fitness-wear campaign, Vogue shows off her toned figure wearing a range of our favourite brands including Adidas, Reebok, Puma and Ellesse. Describing the photoshoot she said: "I'm a massive fan of fitness-wear and I love the idea of mixing in fashion products with amazing sports brands."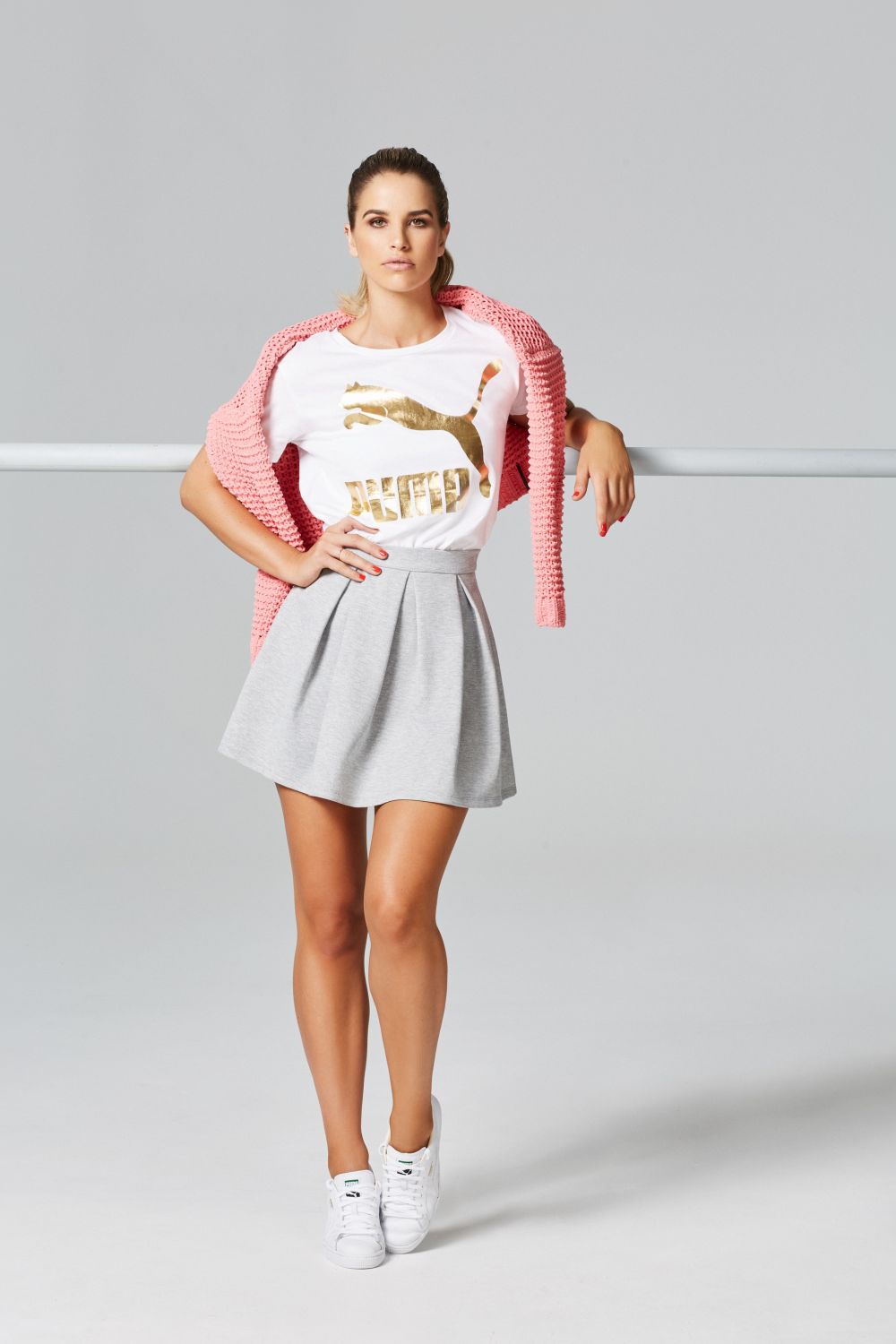 We've always loved the athleisure trend and have been pioneering wearing fitness clothes outside of the gym for quite some time, but the fashion seems to have stepped up a gear with Kendall Jenner, Rihanna and Gigi Hadid adopting the style. "I wear gym gear all the time, not just for training," Vogue explained. "I think training gear has become so fashion forward now. It's really cool and on trend to wear at any time."
When asked what she prefers to wear when working out she confessed: "I'm a big fan of wearing crop tops with leggings. I get really hot in the gym so I don't really like wearing anything with sleeves."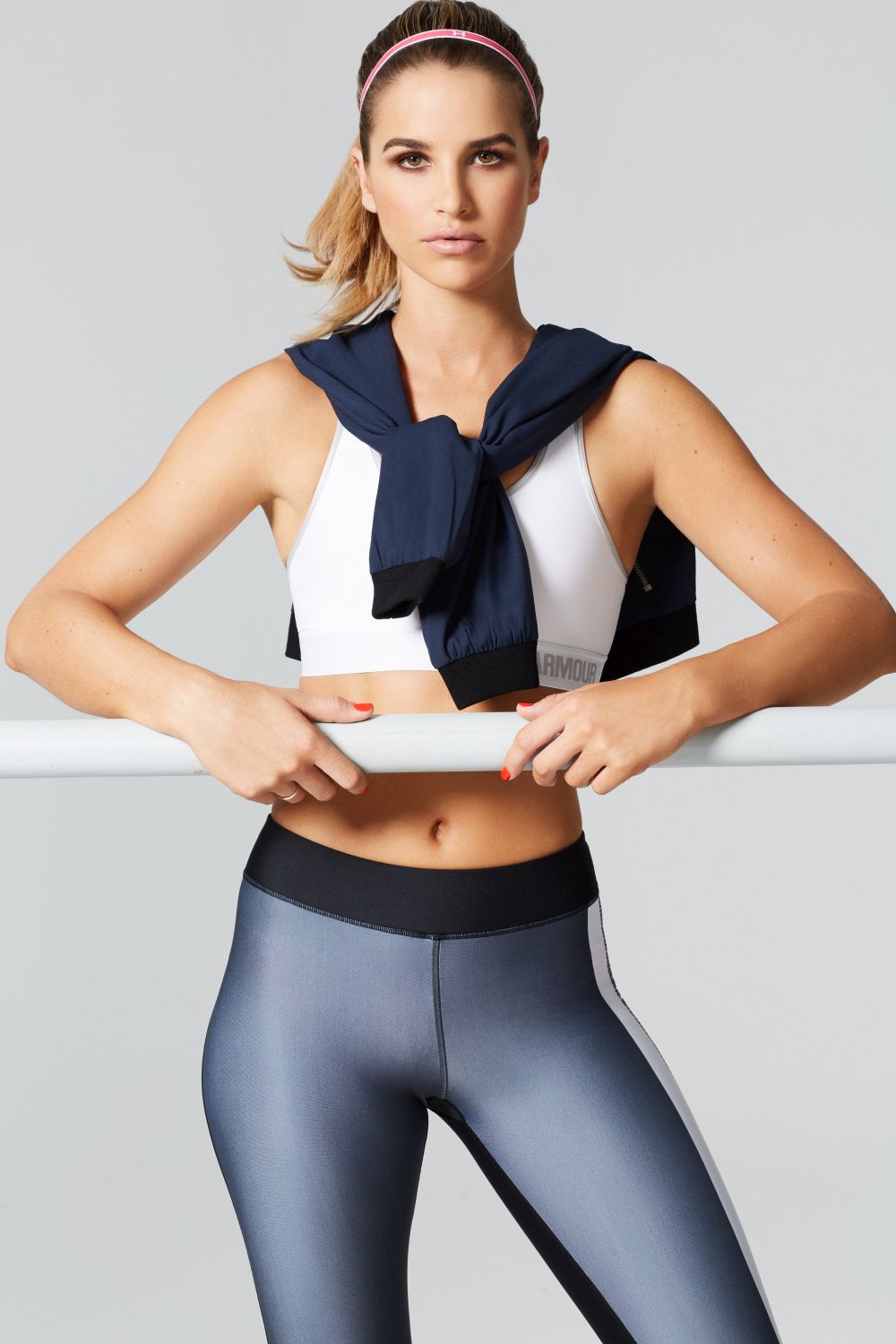 It's clear Vogue works very hard for her body but she also trains to help keep her focused. "I work out five times a week but it's not just for my body. I find it really great for my mindset too". She admits to preferring to exercise in the morning as it sets her up for the day. She also eats healthily during the week then allows herself the weekend off – a girl after our own heart!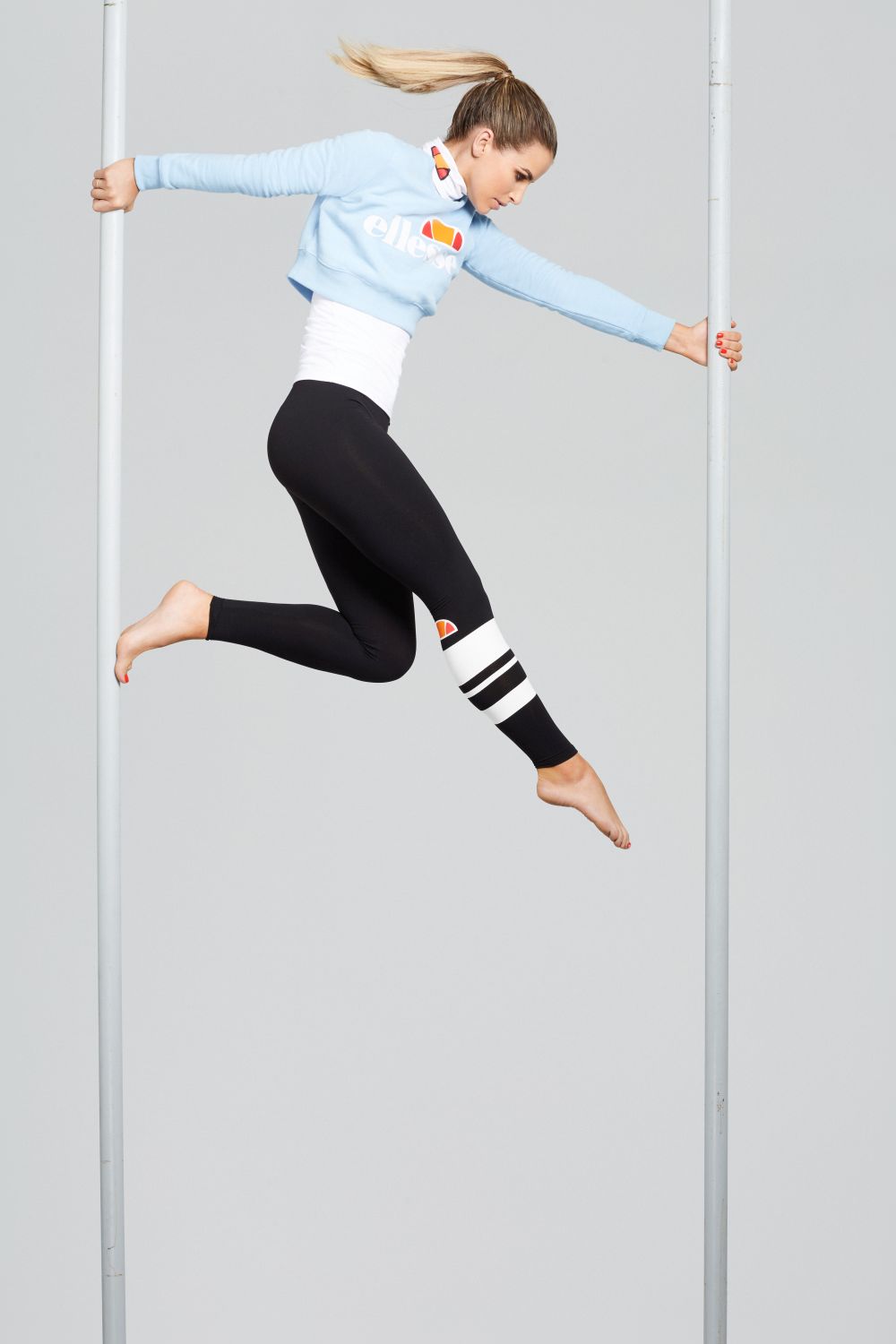 So how can we look more like Vogue when we're working out? When quizzed about her gym beauty-regime, Vogue said: "Don't wear make-up when training as it can be really bad for your skin. I swear by this and never wear make-up to the gym." Hello bare-faced beauties!
Vogue's line of athleisure is available at Littlewoods now!