Beauty Tips
Lisa Snowdown: Why You Should Try Probiotics For Your Skin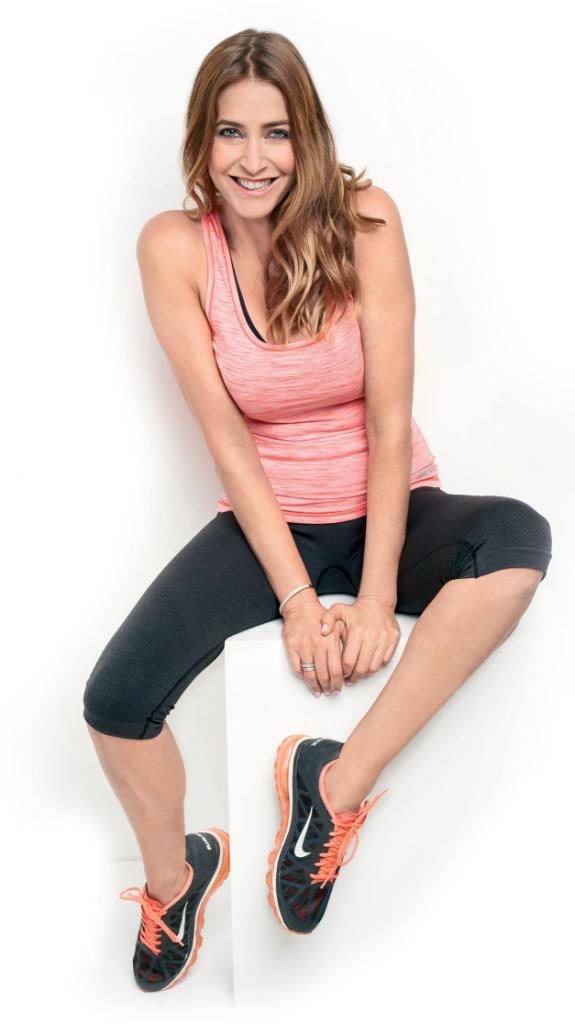 Lately, my friends and family have been commenting on how glowing my skin looks. Luckily, these compliments aren't a result of me applying too much self tan, nor using liberal amounts of iridescent highlighter! In fact, it's all down to my recent discovery of probiotic skincare, which has helped me achieve a natural subtle dewy sheen that I absolutely love.
Skin is the largest organ in our bodies and needs a lot of care to look the best it can. The effects of pollution, lifestyle, stress and various allergies can take their toll on our faces. You can tell a lot about someone's overall health by the condition of their complexion.
Probiotics are gut-friendly bacteria, which can help boost your body's health and build a strong immune system. I have long been a big believer in the benefits they can bring to your health. Many things can upset the balance in the gut, like stress and antibiotics, as they completely destroy the body's natural flora – the good bacteria that we all need in abundance. Supplementing this can be a useful strategy.
The idea is that by keeping our tummies happy we create a healthy environment across our whole body. Easing inflammation through the gut can help to calm the skin and this has been known to resolve and treat a whole range of issues such as redness, irritation, acne, eczema, psoriasis and even ageing. So, it makes complete sense to me that using probiotics in my skincare would have the same calming and soothing effect. It's a genius innovation and one that only a handful of skincare brands are implementing.
What's my go-to product?
Aurelia Probiotic Skincare is a great company. It has a gorgeous natural range of products, all containing probiotics and peptides. These, combined with a smart scientific approach, provide incredible results. Calming and feeding the skin, the products help to repair and heal stressed, tired, ageing complexions with ingredients that are easily absorbed and get to work immediately.
Another hero product that has also helped me achieve that healthy glow and give my skin a boost is Glowbiotics' treatment cream oil. This glides on and leaves a luminous sheer radiance while also treating the skin with goodness in the shape of probiotics. I like to apply on top of my sun cream and daily moisturiser. It lifts my complexion providing a subtle illumination to my skin that breathes energy and lightness back into my appearance.
I love it!
Glowbiotics HydraGlow Cream Oil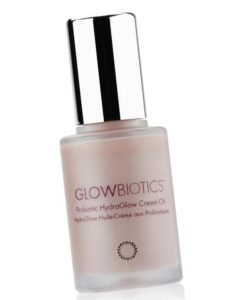 A super light product with a creamy silky consistency, this adds a soft subtle luminous glow that is extremely natural and is a great beauty boost for all complexions. Apply daily either after cleansing or on top of your moisturiser and sunscreen.
Terra Nova Probiotic Complex with Prebiotics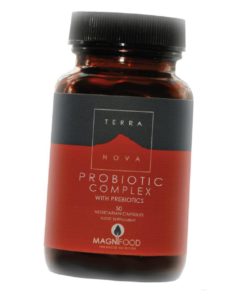 An oral supplement, this boosts your gut health and strengthens your immune system. Take daily with food especially after a course of strong medication to rebalance the good bacteria in your tummy. It contains no nasties, and is suitable for vegans.
Aurelia Probiotic Skincare Miracle Cleanser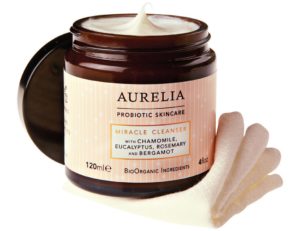 This gorgeous cleanser removes all impurities as well as dissolving make-up, comes with an antibacterial bamboo muslin. Containing chamomile, eucalyptus, rosemary and bergamot, it's packed full of probiotics and peptides.
Want to hear more of my advice? Read my tips on how to exercise for health and happiness.