Beauty Tips
Have you heard that dry face brushing is a thing?
If you're an avid dry body brusher, brownie points to you, but while you sweep away cellulite and dry skin you could be missing a vital part – your face. Before you panic at the thought of enduring those coarse bristles on your delicate visage, it's a different brush for your face – phew! So what's the big deal? Just as dry brushing can reveal firmer, smoother legs, moving this technique to your face can boost your skin's circulation to slough away dead skin cells allowing it to absorb products more effectively.
Aveda's new Tulasāra™ Facial Dry Brush is a firm favourite on my bathroom shelf thanks to its soft nylon bristles which help massage and lift away dull surface cells. Simply start in the centre of the decollete and move in gentle, circular motions anti clockwise, gradually working up to the face. One side at a time, sweep across the eye area from the inner to outer corners, before sweeping the brush in downward motions from the sides of the face to the collarbone to help encourage lymph drainage. Hello healthy glow!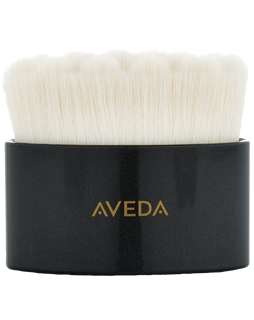 }