Beauty Tips
Are you an over-thinker?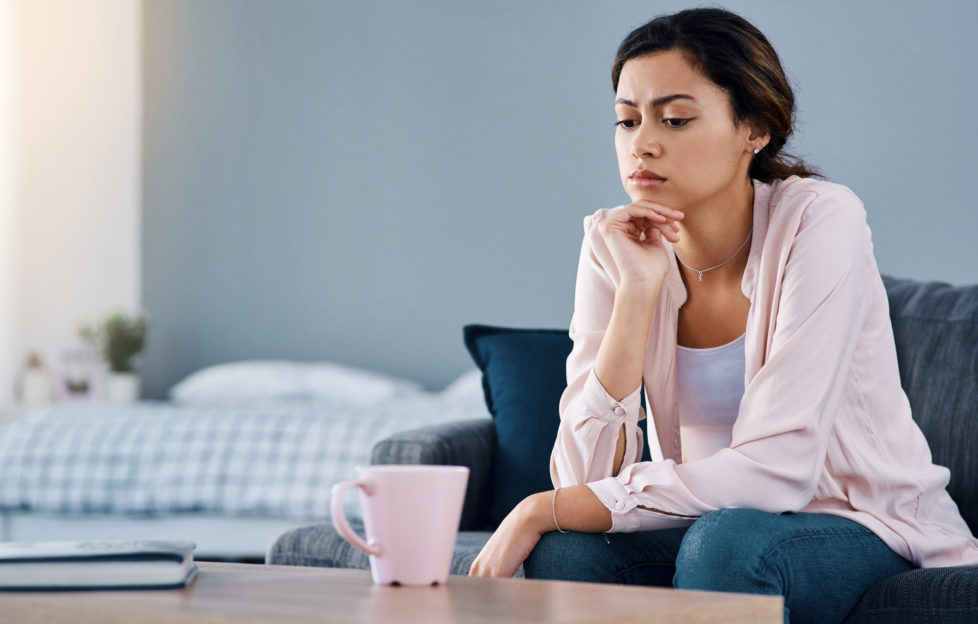 Cropped shot of a young woman looking bored while sitting at home
We've all been there. You're in bed and just about to drift off to sleep when negative thoughts start to enter your mind, leaving you over-thinking every situation that happened that day. But, according to new research, it's not the bedroom where women tend to over-think, it's in fact in the shower.
While the shower should be a relaxing time to unwind, Soap and skincare brand, Dove has found  more than a quarter (28 percent) of women say this is when they overthink things they have said or done and almost one in five think about work (19 percent) or negative thoughts about their physical appearance (18 percent).
That's why its launched its new campaign: Don't be so tough on yourself. Its encouraging women not to be so tough on their skin and bodies by unknowingly scrubbing away their skin's microbiome – the natural, protective barrier on skin that keeps skin healthy.
Dove has a range of microbiome gentle body washes available which are as mild to the skin's PH as water.
Actress and chef Lisa Faulkner knows first-hand the impact problematic skin can have on self-confidence. She said: "I've used make-up to cover up and dreaded social occasions when I've suffered with skin issues, such as rosacea. It's easy to forget how amazing our bodies are when we focus on our perceived imperfections, which is why I'm proud to partner with Dove to encourage women not to be so tough on themselves and respect their skin. We all need to be a bit more gentle on ourselves and our skin, and use our shower time to relax rather than worry."
To find out more about how to unwind instead of being unkind, visit dove.com.