Follow these easy tips and tricks from the haircare experts to restore shine to your mane in no time
1. Switch your shampoo
"To maintain your hair's health, using a good professional grade shampoo and conditioner is a must," says Valerie Maine, director of hairdressing salon Live True London (livetruelondon.com). "Many chemists' varieties contain harsh chemicals that strip the hair of its natural oils. For a good all-around shampoo and conditioner, try Redken's All Soft range. It's infused with argan oil for intense softness and shine."
H&W Likes…
Redken All Soft Shampoo, £10.50, lookfantastic.com
2. Stop static
"When it comes to static hair, there are many rules that can save you from those hairembarrassing moments," says SheaMoisture ambassador and A-list stylist, Jason Collier. "Stay away from plastic combs, invest in an ionic hairdryer and keep ends moisturised. Do this by rubbing in some SheaMoisture 100% Virgin Coconut Oil Leave In Conditioner, which will keep static hair at bay."
H&W Likes…

SheaMoisture 100% Virgin Coconut Oil Leave In Conditioner, £10.99, boots.com
3. Apply a mask
"Conditioning masks are a great way to gain glossy locks," says Stevie Holland, senior stylist at Salon64 (salon64.co.uk). "I work with my clients' busy lifestyles to find where this will best suit. Exercising at the gym? Work out with a treatment on your hair and wash it off after. Partial to a steam room? The heat and steam is fantastic for moisturising treatments and intensifies the result."
H&W Likes…...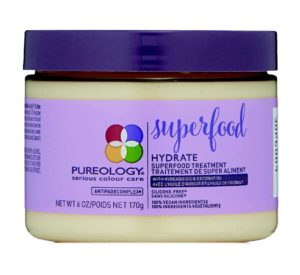 Pureology Hydrate Superfood Mask, £19.94, amazon.co.uk
4. Use a clarifying product
"Apply a clarifying shampoo to help offset pollution and buildup of styling products, as well as minimising the drying and dulling effects hard water has on your hair to leave it healthy and shiny," Michael advises. "Use in place of your usual shampoo as and when you feel you need it."
H&W Likes…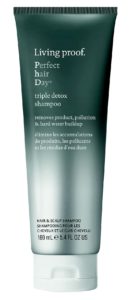 Living Proof Perfect Hair Day Triple Detox Shampoo, £24, cultbeauty.co.uk
5. Avoid heat where you can
"Try to keep heat styling to a minimum," advises Valerie. "When blow drying your hair, use the lowest heat setting and, if you are straightening or curling your hair, always use a heat protecting spray before you style."
H&W Likes…

Lee Stafford Original Heat Protection Shine Mist, £6.49, boots.com
6. Add an oil
"Using a hair oil in your haircare routine will nourish and help smooth the hair cuticle," explains Michael. "This will enhance smoothness and give good gloss and shine without weighing the hair down or leaving it feeling greasy."
H&W Likes…

OUAI Hair Oil, £21.60, johnlewis.com
7. Beware of brushing
"When hair is washed, we tend to cause damage through styling and applying heat," says Michael Shaun Corby, global creative director of Living Proof (livingproof.co.uk). "When you do wash your hair, be sure to use a wide-toothed wet brush, as this will reduce tension as you comb. Hair is at its weakest when it's wet, so it's important to brush gently and dry thoroughly. The healthier and smoother your hair is, the better the shine."
H&W Likes…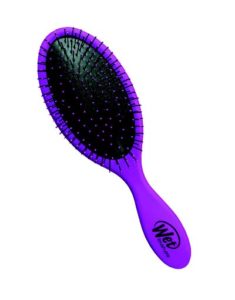 Wetbrush, £11.99, cultbeauty.co.uk
8. Fight frizz
"Frizz can leave hair looking dull, so invest in a dry conditioning spray," says Michael. "Spray it on dry hair, smooth with your fingers, and you're good. It replenishes your hair's natural oils, so in between shampoos your hair looks and feels softer, smoother, and all-around shinier. If you have fine hair, apply it from mid-length to ends."
H&W Likes…

La Biosthetique Paris Conditioning Spray Dry Hair, £22, labiosthetique.co.uk
9. Sleep on silk
It may sound strange, but changing your pillowcase from a cotton to a silk one could provide some serious benefits. This is because silk is smooth and your locks can glide over it without snagging, unlike cotton – this should reduce frizz and tangles, both of which can affect shine. Switching to silk could also improve your skin too, so it's a win-win.
H&W Likes…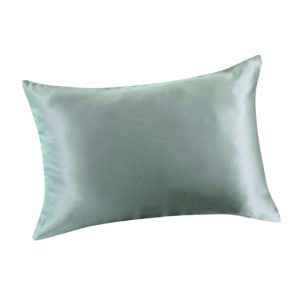 ZIMASILK 100% Mulberry Silk Pillowcase, £19.99, amazon.co.uk
10. Go for gloss
"If you feel that your hair is really dull, you can try an at-home clear hair gloss," Jason advises. "Another great tip is to always rinse your hair with cold water in the shower after washing it, as this will help to maximise shine."
H&W Likes…

Rita Hazan True Color Ultimate Shine Gloss in Clear, £21, net-a-porter.com
Everyday habits that can ruin your hair
Are you committing these hair sins? Katie Allan, founder of MAYFIVE Hair (mayfivehair.co.uk), tells us how to fix them.
Taking too hot showers
These can dry out your hair and scalp, but if you can't resist, use a shampoo and conditioner to moisturise.
Not cleaning your hairbrush
Use warm water and shampoo to remove debris – otherwise you'll be brushing your clean hair with a tool that's been in your hair after a sweaty workout!
Using the wrong hair ties
Tight ponytails and top knots can cause traction alopecia, and using an elastic band will also cause damage to the fibres. Try a traditional scrunchie or a hair tie that looks like the old fashioned telephone cords.
Wearing your sunglasses on your head
It may be the best place to put them so you don't lose them, but if the area that goes over the nose has metal in it, it is likely to catch in your hair and pull out strands. This will result to breakage on your hairline.
Using too much dry shampoo
Lots of us rely on dry shampoo, but an excess can result to a dry, flaky scalp. I'd recommend not applying it for more than two days before you wash your hair.
Frequently applying heat
Once you've washed your hair, it's filled with nutrients from the products you used, but after you apply heat, these leave the hair. If you then reapply heat without washing your hair, you're likely to cause irreversible damage to the cuticle.