Health & Wellbeing is the UK's first-stop fitness magazine for active, health-conscious women.
Health & Wellbeing's editorial focus is smart, current and broad. It covers everything from exclusive workouts, diet plans and motivational coaching to celebrity interviews, fashion inspiration and beauty tips. With its impressive stable of high profile columnists and contributors – including Kirsty Gallacher, Jenni Falconer, Jo Whiley, Zoe Hardman, Amanda Byram, Camilla Dallerup and Helen Skelton – it provides joyful, expert advice in a glossy, feel-good package. Supported by national and exclusive covermounts, social media campaigns and in-house promotion, it always offers exceptional value to both readers and advertisers.
Health & Wellbeing regularly receives fantastic media coverage, bringing the magazine to the attention of huge audiences around the world. Recent celebrity cover interviews, including Kelly Brook, Abbey Clancy and Miranda Kerr, garnered incredible press attention, with websites across the globe running the stories, from Europe to America to Australia.
Featured in: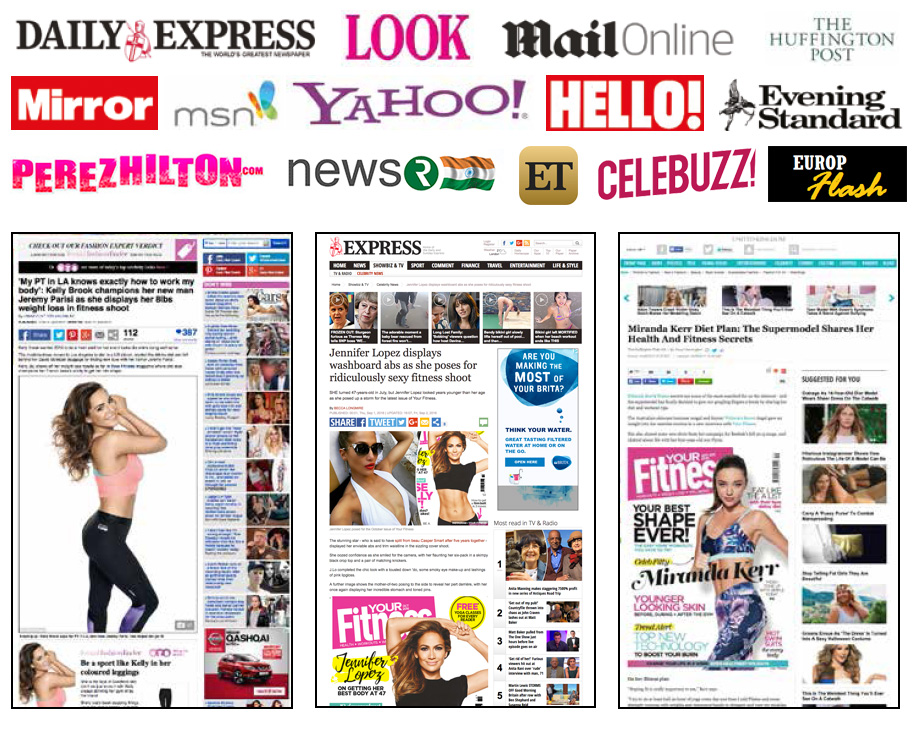 If you're interested in advertising and marketing your product or service either online, print, or through a number of opportunities we have, please contact us today:
ADVERTISING OPPORTUNITES
Owen Cook – Group advertising manager
01206 505939
owen.cook@aceville.co.uk
Chantell Keston – Account manager
01206 506237
chantell@aceville.co.uk
Julie Freestone – Senior account manager:
01206 506232
julie.freestone@aceville.co.uk
Emma Steele – Senior account manager
01206 505428
emma.steele@aceville.co.uk